From Thanksgiving through New Year's, the end-of-the-year holiday season is full of festive celebrations and indulgent foods. Being on a weight-loss program during the holidays is a tricky balance. It can be difficult to stay on track when the dinner table is filled with tempting treats. However, research from Harvard has shown that individuals who make a conscious decision to lose weight during the holidays have the highest sustained weight loss compared to those who choose to begin or resume after the New Year. You can celebrate and still lose weight when you Live It! the CardioMender, MD way with our helpful tips, delicious recipes, and seasonal pantry products.

Tips for Planning Ahead
The holiday season is the only time of year when we think overeating is not only socially acceptable, but often expected. Unfortunately, it can do a lot of damage and lead to a spiraling effect of uncontrollable eating from now until the New Year and likely beyond. 
Many of us have worked hard to lose weight and keep it off, so we shouldn't let the holiday season weigh us down. It is possible to celebrate this year without gaining any extra pounds!
Eat before the big dinner
Skipping breakfast or lunch to "save calories" is not a good weight-loss tactic. Consuming calories every 3-4 hours throughout the day helps us stay ahead of our hunger. This means we're less likely to make bad choices overall and more likely to choose foods that promote better appetite control, like high fiber foods, healthy fats, and lean proteins. Maintain hydration with water throughout the day and begin the meal with a glass of water. Remember to always have a Plan A, B and C when contemplating your meals. 
Portion your plate
The abundance of sweet treats and savory dishes can feel overwhelming, and portion control can be difficult. As you are next in line for the buffet, try to grab a small plate and portion your food. This means that your plate should have at least ½ vegetables and¼ protein, and avoid starches if possible but if you plan on deviating from your plan up to ¼ of starches. This will help you keep track of what you are consuming and prevent you from going overboard with the serving spoon. If you do fall off plan, don't beat yourself up, just simply choose to go back with your next meal.
Avoid liquid calories
Not only does alcohol add unnecessary calories to your weight loss plan, but it also has another dangerous effect. Drinking too much wine, beer, or champagne can make us lose our inhibitions around food, resulting in irresponsible eating. 
If you are cutting calories by cutting down on alcohol but still want to be part of the celebration, try Doc's Non-Alcoholic Bubbly Champagne Substitute! If you get the urge for something else, check out Doc's approved beverage recipes here!  
Bring a healthy dish
Is there something you crave during the holidays but know it is high in calories? Try making a healthy version to share with everyone! Bringing a healthy dish can help give you confidence that you are participating in the celebration with your weight loss goals in mind. 
From appetizers to entrees to dessert, CardioMender, MD has it all! 
Appetizer: If you are trying to increase your veggie intake, try Doc's Dill Yogurt Dip & Topping. This appetizer is great to use as a dip or a topping and will help you stay away from the cheese and bread appetizers.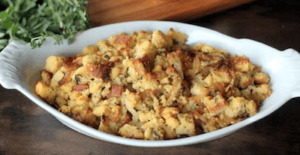 Sides: Enjoy these healthy, classic holiday sides with your family!
Entree: What's a holiday entree without turkey? Try our juicy and delicious stuffed turkey recipe that everyone will rave about during your holiday dinner.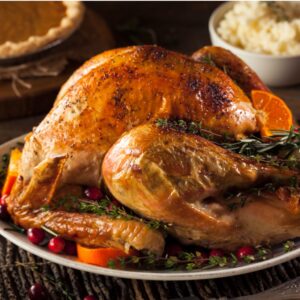 Dessert: Finding a dessert on the table that fits in your weight loss plan can be difficult. That's why Doc's Cheesecake with Homemade Pie Crust is the perfect recipe to bring to your next holiday event so you can satisfy your sweet tooth the healthy way.
Remember your why
Everyone has their own story and their own unique reasons for wanting to transform their body and live a healthier lifestyle. Remembering why you started your weight loss journey in the first place may be what it takes for you to stay on track during this holiday season. You don't have to give up everything for your weight loss plan, but be honest with yourself. You know what foods you should and shouldn't be eating. If you put in the effort and are fully committed to your weight loss program, you will get the results you're seeking.
Additionally, CardioMender's experience reveals that our patients who make a conscious decision to lose weight during the holidays have the highest sustained weight loss compared to those who choose to begin or resume losing weight after January 1st.
Remember we are just a phone call away for guidance and support when you are in need!