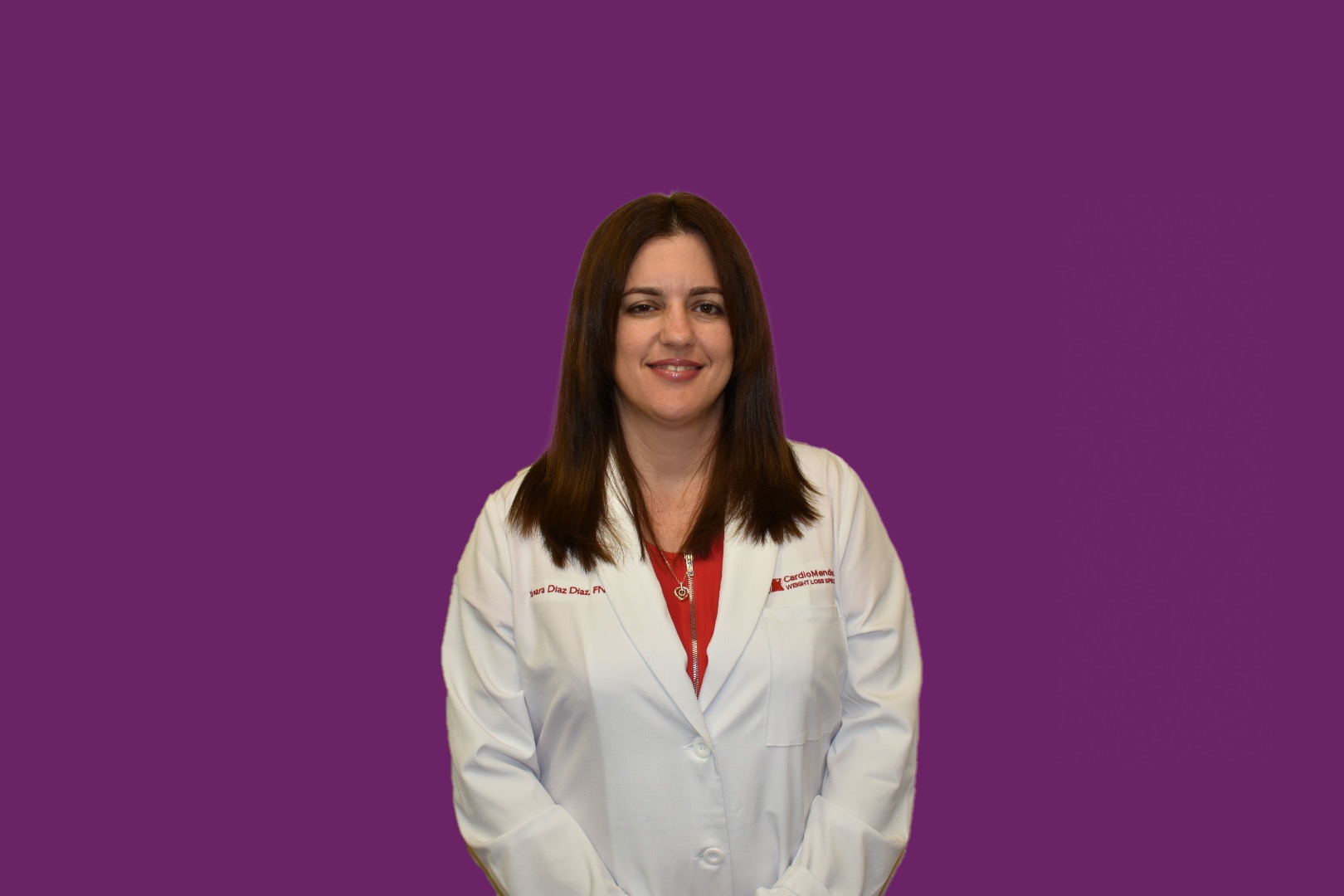 Yanara Diaz, FNP-BC
Yanara is a Cuban trained doctor with more than 15 years of experience in patient care. She graduated in 2005 as a Doctor in Medicine from Superior Institute of Medical Sciences in Villa Clara, Cuba. She went on to obtain her Specialty in Family Medicine and a Master's Degree in Comprehensive Care for Woman.
In 2017 Yanara came to the United States and worked in Primary Care in charge of population health and as a HEDIS Coordinator (Healthcare Effectiveness Data and Information Set). In 2021 she obtained a Master's of Science Degree in Nursing and went on to obtain a degree as an Advanced Practice Registered Nurse and has been working as a Family Nurse Practitioner in Primary Care until joining CardioMender, MD Weight Loss Specialists in 2023.
Throughout her professional career, Yanara developed a special interest in providing customized patient education. She is excited to bring her experience to CardioMender MD, and help patients achieve their wellness and weight loss goals, by teaching them the benefits of making better lifestyle and nutritional choices, ones that will improve their overall health and well-being.