Weight Loss Program
Our Medical Director, Dr. Schiff, and his qualified weight loss center staff will help you overcome the roadblocks that prevent you from meeting your weight loss goals and keeping a healthy weight. This cardiologist supervised weight loss program has helped so many people in South Florida maintain healthy weight. You can be one too!
Why Choose CardioMender?
We are more than just a diet doctor, diet clinic or diet program
No contracts! No special foods! No more fad diets
No gimmicks, HCG, surgery or quick fixes. We are an evidence based program
Our patients receive on-going weight loss counseling and nutritional diet planning
Our Medical Team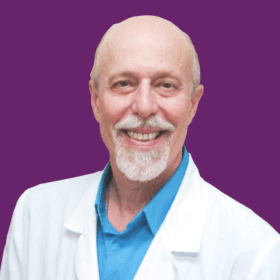 Barry H. Schiff, MD is proud to serve as our weight loss program's Founder and Medical Director. His interest in weight management evolved from observing his patients experience the vicious cycle of recurring health issues.
Our Recipes
Appetizers
Treat yourself! Ingredients: 3 to 4 oz of precooked Shrimp (you can also replace langostino) 3 tablespoons Sicilian Lemon White Balsamic Vinegar Half a tablespoon of Cardiomender, MD Blood Orange or Mandarin Orange Ultra-Premium Olive Oil Fresh Orange Wedge Cracked black pepper Serve over a bed of arugula Directions: Take…
Short on time? Our versatile High Protein Bacon and Cheese Soup is the perfect staple to add to your Thanksgiving dinner or any other celebratory events. Used as a dip, sauce, or soup, this dish will not disappoint. Dip To use the Bacon Cheese soup as a dip, use 1…
Crispy and delicious, air-fried zucchini strips make a great snack, appetizer or side dish. Ingredients: Cooking spray 1 medium zucchini 1/4 cup CarbquikTM 1 egg, lightly beaten 1/8 cup shredded parmesan cheese 1 tbsp. water ½ cup of our Zero-Net-Carb Plain or Zero-Net-Carb Italian Breadcrumbs Italian Herbs, salt and pepper to…
Ingredients: 1⁄2 Cup No Fat Greek yogurt 1⁄2 Cup Reduced Fat Crumbled Blue Cheese 1 tsp Worchester Sauce 1 Tbsp olive oil mayonnaise 1 tsp garlic powder Juice of 1 lemon Salt and Pepper to taste Directions: Combine all ingredients and mix until evenly blended. Enjoy! Doc's Blue Cheese Dip goes perfectly…
Beverages
Stay hydrated in the most tasty and tropical way by combining the delicious flavors of strawberry and mango. Quick and easy to make, you'll find yourself enjoying this cool shake on those hot summer days.  Prep Time: 1-2 min, Cook Time 3-4 minutes Ingredients: 1 CMMD High-Protein Tropical Mango Shaker…
Satisfy your tropical sweet tooth with this taste-bud-temping meal replacement smoothie made with on-plan ingredients that you can find right in our store.    Prep Time: 1-2 minutes, Cook Time 3-4 minutes Ingredients: 1 CMMD High-Protein Tropical Mango Shaker 1 chilled Ready-to-Drink CMMD Vanilla Meal Replacement Shake 6-8 frozen strawberries…
No matter where you are, feel like you are on a tropical vacation with Doc's delicious Mango Slushy. Super easy to make, you will be tempted to indulge in this frozen treat all summer long! Prep Time: 2 min, Cook Time 1.5-3 hours. Ingredients: 1 CMMD High-Protein Tropical Mango Shaker…
Enjoy a creamy, earthy, flavorful cup of hot or iced Matcha to get a healthy dose of antioxidants, any time of the day. Ingredients: 1 ¼ teaspoon Matcha green tea powder 1 tablespoon hot water 1 CardioMender, MD Vanilla Protein Shake (Exchange = 1 VLP) Stevia or Whole EarthTM to taste Optional: Walden Farms…
Breakfast
Try this delicious breakfast, a weight loss substitute for classic matzah (matzo) brei. Keep your favorite holiday breakfast and stay on plan.It's another of our healthy recipes! Ingredients 3 eggs 1/3 Cali'flour crust, cooked per CMMD recipe for Faux Focaccia or Substitute Matzah Optional: sweetener such as stevia, black pepper to taste Directions Mix/…
Try this delicious breakfast, or perhaps snack. It's another of our healthy recipes! Ingredients 1/2 cup no-fat Greek Yogurt (unsweetened and no fruit) 1/3 cup ProGranola, available in our CardioMender, MD pantry Optional: drizzle of CardioMender, MD Blackberry Ginger Balsamic Vinegar, or any of our dark balsamic vinegars Directions Combine granola with yogurt.…
Looking for a great low carb recipe for Blueberry Pancakes? Here it is. You will not believe this is a low carb pancake, and is "on plan". And it includes a pancake topping, a syrup substitute that is delicious! Ingredients: 1 egg 1/4 Cup fat free Greek yogurt 1/4 Cup…
Ingredients 2 pieces of Paleo Coconut Bread (Available in our Pantry) 2 Tablespoons of Phili fat free cream cheese Walden Farms Strawberry Jelly – Zero calorie (Available in our Pantry) This paleo sandwich counts as 2 Very Lean Proteins (VLP's) ENJOY!
Dessert
Try Doc's warm, autumn-inspired recipe! This simple and delicious dessert is the perfect addition to your fall dinner plans. Try it tonight and share it with your friends and family! Prep Time: 5 min, Cook Time 45-50 min. Ingredients: 1 medium to large apple of your choice 1-2 tablespoons CardioMender,…
If you love mousse, then try this recipe which is rich, creamy and oh so delicious. A hint of Amaretto or raspberry, your choice, makes it special. Ingredients: 1/4 cup non-fat, plain Greek yogurt 2 Tbspn flavored CMMD hot chocolate mix, such as Amaretto or Raspberry, found in our pantry…
Candy on a weight loss program? You bet!! Make your own gummy candy using our CardioMender, MD flavored gelatin and enjoy! Ingredients: 1 packet CMMD High Protein Gelatin 2 packets Unflavored Gelatin 1/3 cup water Directions: Combine Gelatin packets Add water Let stand 10 minutes Microwave on high for 30…
Enjoy this cool, refreshing chocolate pudding on a hot day, or make it your favorite dessert any day your sweet tooth kicks in! You will simply love its rich and creamy texture. Don't forget to try all of our healthy and tasty desserts. Ingredients: Double Chocolate Instant Pudding Mix found in…
Entrees
3 ounces of pickled herring contains 578 IU of vitamin D and is also a good source of healthy omega-3 fatty acids, making it a delicious and nutritious meal to satisfy your cravings. Add Green Mountain Farms Greek Cream Cheese & Greek Yogurt to this dish for half the fat…
Enjoy this light, easy to prepare meal. Ingredients CardioMender, MD Fusili Pasta Meal Starter 1 teaspoon of Olive Oil 1/2 Cup chopped Zucchini 1/4 Cup Chopped Mushrooms 1 Tablespoon of water 1/2 teaspoon oregano 1/4 teaspoon garlic powder Salt and pepper to taste 1 tablespoon crumbled feta Directions Bring at…
Tired of a dry, flavorless turkey? Try this flavorful, juicy, and delicious Thanksgiving turkey recipe that everyone will rave about during your holiday dinner. Stuffed with Doc's Holiday SmartBun Stuffing, this recipe won't disappoint. Ingredients: 1 10-12-pound turkey ¼ cup minced fresh parsley 2 tablespoons minced fresh basil 1…
Warm up your taste buds with this spicy take on sautéed kale. Red pepper flakes add a fiery kick of flavor sure to satisfy your taste buds while providing your body with much-needed antioxidants, which help to combat toxic, free radicals! Ingredients: 2 tablespoons of CardioMender, MD Ultra-Premium Olive Oil…
Salads
Looking for the perfect partner for your chicken tortilla soup? Try this delicious, refreshing, and healthy southwest salad that can be ready in minutes! Ingredients: Salad 4 cups torn salad greens ¼  cucumber  ¼ cup diced red sweet pepper ¼ cup thinly sliced onion 1 tsp lime juice 1 tsp…
There could not be a more simple recipe for croutons on your weight loss plan. Each delicious serving provides 15 grams of protein and 5 grams of fiber. Ingredients: 1 bag Toast Parisien, cut up 1-2 Teaspoons CMMD Extra Virgin Olive Oil, flavored. Our favorites for this recipe are Garlic,…
This delicious turkey ham salad pairs well with our crunchy toasts, toasted smart buns or rolled up with some lettuce and cheese in one of our wraps. Ingredients, per serving Jennie-O® Lean Turkey Ham (use ¼ of a 32 oz package for total of 8 oz) 1 tbsp diced pimento…
Ingredients: Doc's Grilled Salmon recipe found on our website (can substitute boneless canned salmon or tuna in water) For each 4 oz. of salmon: ½ Tbspn olive oil or light mayonnaise Fresh lemon or lime, a few sqeezes ½ Tbspn celery, finely chopped ½ Tbspn red onion, finely sliced then finely…
Side Dishes
Try this unique twist on a classic side dish! Brussel Sprout Slaw contains just the right amount of crunch to complement your main course while also being tasty enough to snack on between meals.  Prep Time: 10 minutes, Cook Time 1 hour Ingredients: 1 large bag (2 pounds) of Brussel…
Short on time? Our versatile High Protein Bacon and Cheese Soup is the perfect staple to add to your Thanksgiving dinner or any other celebratory events. Used as a dip, sauce, or soup, this dish will not disappoint. Dip To use the Bacon Cheese soup as a dip, use 1…
This is the perfect comfort food, and it allows you to stay on plan. Ingredients: 1 packet CardioMender, MD High Protein Mashed Potatoes, either Garlic or Sour Cream & Chive 1 scoop CardioMender, MD High Protein Aged Cheddar Cheese mix (use more or less to taste) – This item is…
Crispy and delicious, air-fried zucchini strips make a great snack, appetizer or side dish. Ingredients: Cooking spray 1 medium zucchini 1/4 cup CarbquikTM 1 egg, lightly beaten 1/8 cup shredded parmesan cheese 1 tbsp. water ½ cup of our Zero-Net-Carb Plain or Zero-Net-Carb Italian Breadcrumbs Italian Herbs, salt and pepper to…
Snacks
Cottage cheese is much more than boring diet food. It can be enjoyed in many ways — on its own, with salad or on our Toast Parisien, Zero-Net-Carb Bread, or Bagels! Fresh cottage cheese with a peach for breakfast in a bowl on white wooden planks. Selective focus. Healthy eating.…
Candy on a weight loss program? You bet!! Make your own gummy candy using our CardioMender, MD flavored gelatin and enjoy! Ingredients: 1 packet CMMD High Protein Gelatin 2 packets Unflavored Gelatin 1/3 cup water Directions: Combine Gelatin packets Add water Let stand 10 minutes Microwave on high for 30…
Chia Seed Pudding is Power-Packed Chia seeds are a power-packed food high in protein, phytonutrients such as omega-3 fatty acids, antioxidants, minerals, vitamins and dietary fiber in the right proportions. They are a low glycemic index food. Chia is a gluten free grain. People with known sensitivity to gluten or…
Take our CMMD Toast Parisien and top it with our CardioMender, MD Garlic infused olive oil and CMMD Sicilian lemon balsamic vinegar. Or top with one of our many flavors of ultra-premium Extra Virgin Olive Oils and your favorite herbs or spices, like cinnamon or Herbs de Provence. Customize it…
Soups
Short on time? Our versatile High Protein Bacon and Cheese Soup is the perfect staple to add to your Thanksgiving dinner or any other celebratory events. Used as a dip, sauce, or soup, this dish will not disappoint. Dip To use the Bacon Cheese soup as a dip, use 1…
French Onion Soup is a classic that takes a new twist here – high protein. Enjoy it on your CardioMender, MD Weight Loss Specialists plan. Ingredients: 1 packet (1 serving) of CardioMender, MD Beef Bouillon, available in our office pantry and online store 7 oz. water Quarter-slice of toasted, zero-carb…
You can read about the benefits in our article on cucumbers, then enjoy this recipe from Doc: Ingredients: 3 large cucumbers, peeled 1 cup Chobani™ non-fat plain Greek yogurt 2 tbsp minced garlic ¼ large yellow or Vidalia onion ½ tsp MortonTMLite Salt ½ tsp pepper 3 tbsp white wine vinegar…
Ingredients 4 medium stalks celery 1 medium yellow onion 1 large green bell pepper with seeds removed 2 medium cucumbers, unpeeled 2 tsp chopped garlic 4 sprigs cilantro 2 cups chilled Swanson™ Organic Chicken Broth 1 tbsp olive oil 1 tbsp apple cider vinegar 2 tsp Tabasco™ Green Chile (jalapeño)…
Blog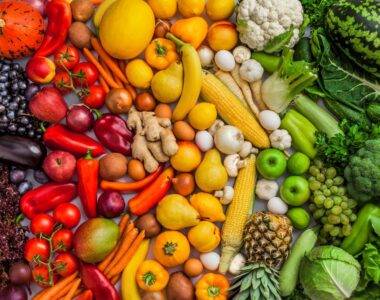 When it comes to upping your water intake, making sure you're drinking enough can be tricky. Luckily, incorporating…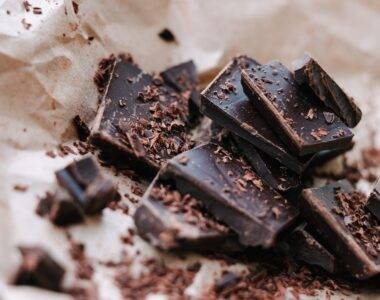 Do you ever get the feeling that everything that tastes good is unhealthy? Well, what about chocolate? Believe…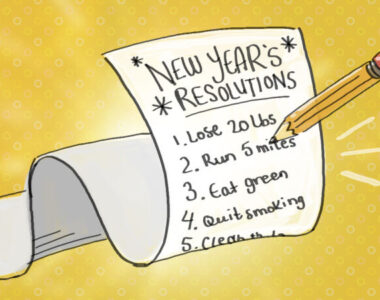 How To Actually Keep Your 2022 Weight Loss Resolutions The holidays are over, the New Year offers a…