Weight Loss Program
Our Medical Director, Dr. Schiff, and his qualified weight loss specialists will help you overcome the roadblocks that prevent you from meeting your weight loss goals and keeping a healthy weight. Our weight loss clinic provides cardiologist supervised programs such as Semaglutide injections and has helped so many people in South Florida maintain healthy weight. Get started today!
Why Choose CardioMender?
We are more than just a diet doctor, diet clinic or diet program
No contracts! No special foods! No more fad diets
No gimmicks, HCG, surgery or quick fixes. We are an evidence based program
Our patients receive on-going weight loss counseling and nutritional diet planning
Patient Reviews
Steve Patella
October 27, 2022.
Program and supplements are fantastic, but what truly separates them from the "typical" Dr. Office is the staff! Incredible customer service, they are truly available and want to support you every step of the way!
Alfred Aycart
September 10, 2022.
My journey with CardioMender started on June 20th 2022. Two weeks previous to that day I was outside with my son and his friends playing basketball, we were playing a game of 2 on 2 and after a couple of minutes I was out of breath and light headed. I couldn't tell my son that so I kept playing until the game was over. I went inside and told my wife I needed to do something with my health. Several of my coworkers had been to Cardiomender and had seen amazing results. So I made an appointment. I was weighing 295 pounds and was at the worst health condition of my life. The two weeks leading to the first visit I lost some weight , basically starving myself, because I was embarrassed to go in weighing close to 300 pounds. I walked into the office and was immediately greeted and made feel at home, not an ounce of shame, I actually felt very confident. I was helped by Moises, an amazing man with plenty of energy, knowledgeable and very motivational. On my intial visit I did blood work, got my meal plan and we discussed how this plan would work. It was very easy and straight to the point, you need to be commited, eat right and follow the steps, the results will come. I started the program at 294 pounds my lab work came back at pre-diabetic, high blood pressure and cholesterol was through the roof. I was lucky I didn't have a heart attack. As of today, less than 3 months later my lab results (taken 3 weeks ago) are back to normal, blood pressure is good, no longer pre-diabetic, and cholesterol is at a normal level. I'm currently weighing 247 pounds, more than 40 pounds lost, but most importantly I feel healthy and have the energy to spend time with my family enjoying the outdoors. The staff at Cardiomender is amazing I couldn't have done it without them. The support they give you, the premier service, food suggestions and knowledge make them the best weight loss company in Florida. I drive over 25 miles to go see them and its worth every minute. If you are looking to change your life, lose weight and feel better about yourself, you need to go check them out, you won't be disappointed. Thank you Team Cardiomender!!!
Michael Ayala
July 29, 2022.
CardioMender is rated by me 10 stars!!! Where should I start? All my life I've struggled with my weight, since the age of 5 that I can clearly recall. Fast forward to my weight loss journey topping to 295lbs, looked into different avenues on loosing weight, from Nutrisystem back in the day to other weight loss methods, to going under the knife and having had Gastric bypass surgery! I ended at 167 pounds! Having have gained close to 30 pounds after gastric and wanting to re commit to a healthy eating lifestyle I came across CardioMender MD through a Co worker and I wish I would have know about them years ago! I swear I would've never had gastric! Today I'm at a healthy weight of 165lbs and all the thank you goes to CardioMender!!! From day 1 the staff is Amazing!!! Profesional, caring and vested in your health Journey From Shari your first point of contact, to Moises one of their Nutritionists, To Dr Felix, to the front desk staff, they are fully committed and available in this amazing health Lifestyle. I highly recommend you to stop thinking and just call, make your appointment and you'll see the Amazing transformation your Mind and your body will take as you embark in this health Journey. So what are you waiting for?????
Danielle Martinez
July 10, 2022.
I've been struggling for quite a few years to find the eating regimen that would keep me satisfied but help me drop some weight. From the start CardioMender's plan did not seem unreasonable. They pushed me to eat more often but smaller portions and drink plenty of water and liquids. They incorporated health, they added some supportive supplements which is something new to me. From day one I haven't been hungry. I haven't had any difficulty following the plan. I eat almost entirely my own foods, using some of their food products more for ease on the go. I've even gone away and was able to stick to the eating plan. I've tried other programs but for me CardioMender has been the program that works. I'm down over 21 lbs and still have more to go. But I am really happy I made that decision to try them.
Annie Dumareille
July 3, 2022.
I start my program 7 weeks ago , very happy so far losing , feeling great . The team is great , have been followed with lots of help & caring . No doubts this time I found the right place & treatment . Looking to reaching my goal . Would recommended highly. 😀 Thanks a lot feeling myself again
Rosa Elena Nunez
June 21, 2022.
This is a great program and easy to follow. The first days are tough, however it starts to get better and easier. The staff is great, they explain everything in detail the first visit. They are attentive to our specific needs and try to understand as much as they can our eating habits and patterns. They do a thorough examination. I am very happy so far with this center and the program is working !!!
Lisa Smith
June 21, 2022.
I started this weight loss program last May 2021. I lost 32 lbs within a matter of months. The program is easy. You can purchase food and snacks from the pantry or buy your own foods or a combination. I mainly purchase my snacks and breads from the pantry because it is much healthier when I am craving sweets which is a rare since I started the program. You can purchase the supplements. The staff members are extremely friendly. I have had various staff members assist me when my regular weight loss specialist (Julie) is not available. Moises is excellent because he puts together a meal plan and schedule for you. If you follow it, you will definitely loose the weight. Shari is awesome because she is constantly suggesting new snacks for me; i.e. she introduced me to the honey bread and I buy it regularly. She also introduced me to the "cakes" and I love them. There are 2 in the package and I had the lemon and it was delicious. I buy the protein shakes because when my schedule is too busy and I cannot get around to eating a meal, a quick protein shake is very filling. I would recommend this weight loss program to all. The center is conveniently located, it is clean, and the staff members are ALL amazing. If you get off track, they do not ridicule you, they simply design a plan that will meet your needs. They also have low carb healthy recipes that you can make using their products. I have created my own healthy muffin by using their low carb Carbquik mix. You can make pancakes, cakes, and all sort of deserts. It is delicious. The recipes are posted on their website. They are constantly getting new products which they provide samples for you to try. The hours are convenient and the staff members (Marie/Omar) calls you to remind you of your appointment. If you need to cancel and reschedule, there is no cancellation fee. I would recommend this weight loss program to everyone.
Nicole Skei
June 4, 2022.
Looking forwarsto reaching my goals with Dr. Schiff and their team. They really care about their patients. Can't wait for my results
Diana Garcia
May 19, 2022.
I can honestly say I was thrilled to go to Cardio Mender, upon arrival I was still extremely pleased the staff was genuinely so nice and encouraging. I later got to meet J and she was fantastic really helped me with my weight loss journey and broke down steps easier than others. I never ever felt judged even at times when I didn't meet the weight goal I always felt supported especially by J she deserves a raise! and The manager Shery certainly deserves a raise as well I maybe spelling her name wrong but she was absolutely wonderful!!!!!!!!! Unfortunately someone had made a mistake which happens and she happily comped me a visit and added extra shots which would help and they did I saw results right away when following the program. It is pricey but nothing is more important than your health. I currently haven't been able to go back due to health issues but the minute I can I certainly will. I 100% recommend Cardio Mender. Their weight loss isn't easy but it works if you put the effort to make it work. CANT WAIT TO GO BACK!
Our Medical Team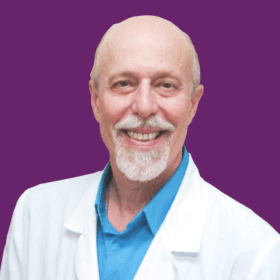 Barry H. Schiff, MD is proud to serve as our weight loss program's Founder and Medical Director. His interest in weight management evolved from observing his patients experience the vicious cycle of recurring health issues.
Blog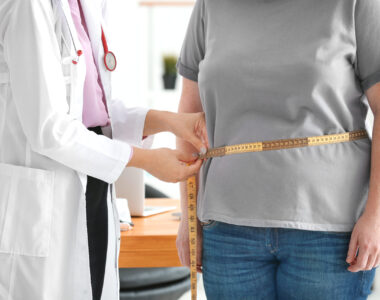 Millions around the globe challenge themselves and strive to achieve sustainable weight loss and maintain optimal health. Beyond…