Entrees
Macaroni and Cheese
Ingredients
2 packages Miracle (Shirataki) Noodles – see below
2 wedges Laughing Cow Lite Cheese – original Swiss
1/2 cup fat free shredded cheddar cheese
2 tablespoons chicken stock (I used canned, fat-free)
1 tablespoon mayonnaise made with extra virgin olive oil
Salt, pepper and paprika
4 tablespoons shredded Parmesan cheese
Directions
Follow preparation instructions on Shirataki Noodle package. This is an important step, to rinse well and parboil.
While preparing noodles, cut cheese sticks into small pieces.
While preparing noodles, heat chicken stock in microwave oven. This will help cheese to melt in steps to follow.
When noodles are ready, and while they are still hot, place in casserole dish. I like to cut them up with a kitchen scissor for this recipe, to make the size more like macaroni.
Stir in all remaining ingredients, except for 2 tablespoons of the Parmesan cheese.
Stir until cheese partially melts.
Top with the remaining Parmesan cheese and bake at 350 degrees until browned, around 20 to 30 minutes.
Enjoy!
This dish counts as 2 VLP's (Very Lean Proteins) and 4 LP's (Lean Proteins)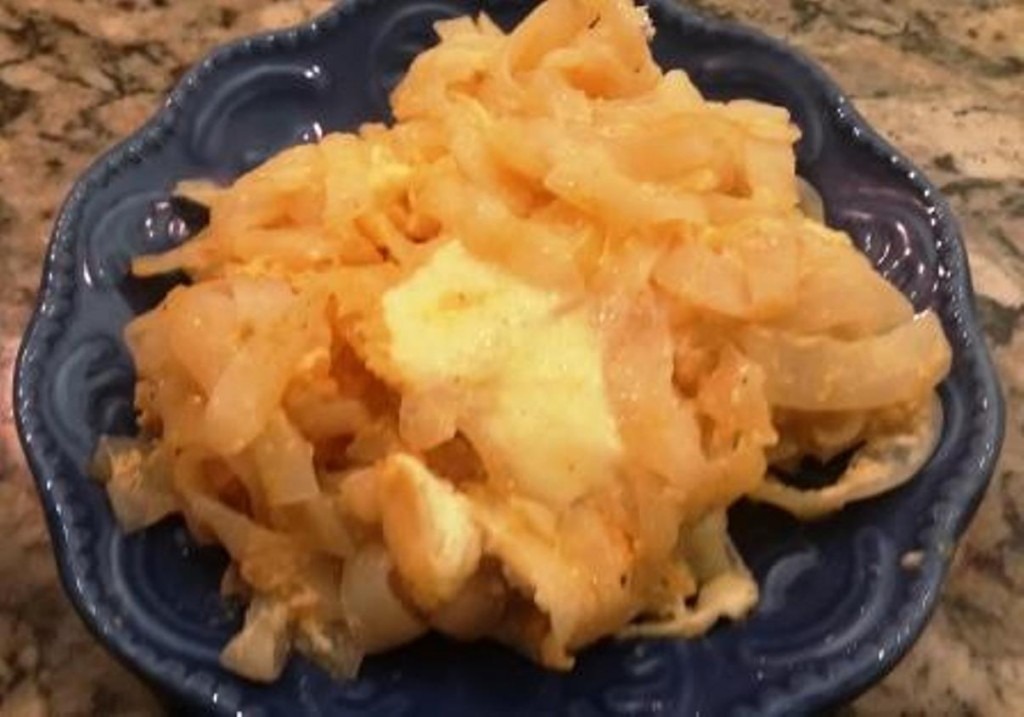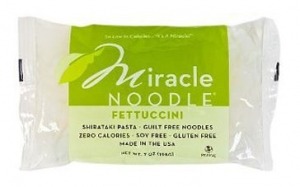 For this dish we used the Miracle Fettuccini cut into smaller pieces. We sell this at our office. For more information click here.