Entrees
5-Minute Sloppy Joe
Ingredients:
CardioMender, MD Sloppy Joe Mix – 1 package
5 oz. Water
SmartBUN, sold in our CardioMender, MD pantry, either plain or sesame
Directions:
Prepare Sloppy Joe per packet directions, either microwave or stovetop.
Toast or grill Smart Bun, if desired.
Spoon Sloppy Joe mix over a SmartBUN.
Enjoy!
For a little more zip add some hot sauce. Delicious!
Exchange: 1 Sloppy Joe packet and 1 SmartBUN = 1 LP + 1 VLP
Try this Sloppy Joe mix over a hot dog in one of our coconut wraps. Wow!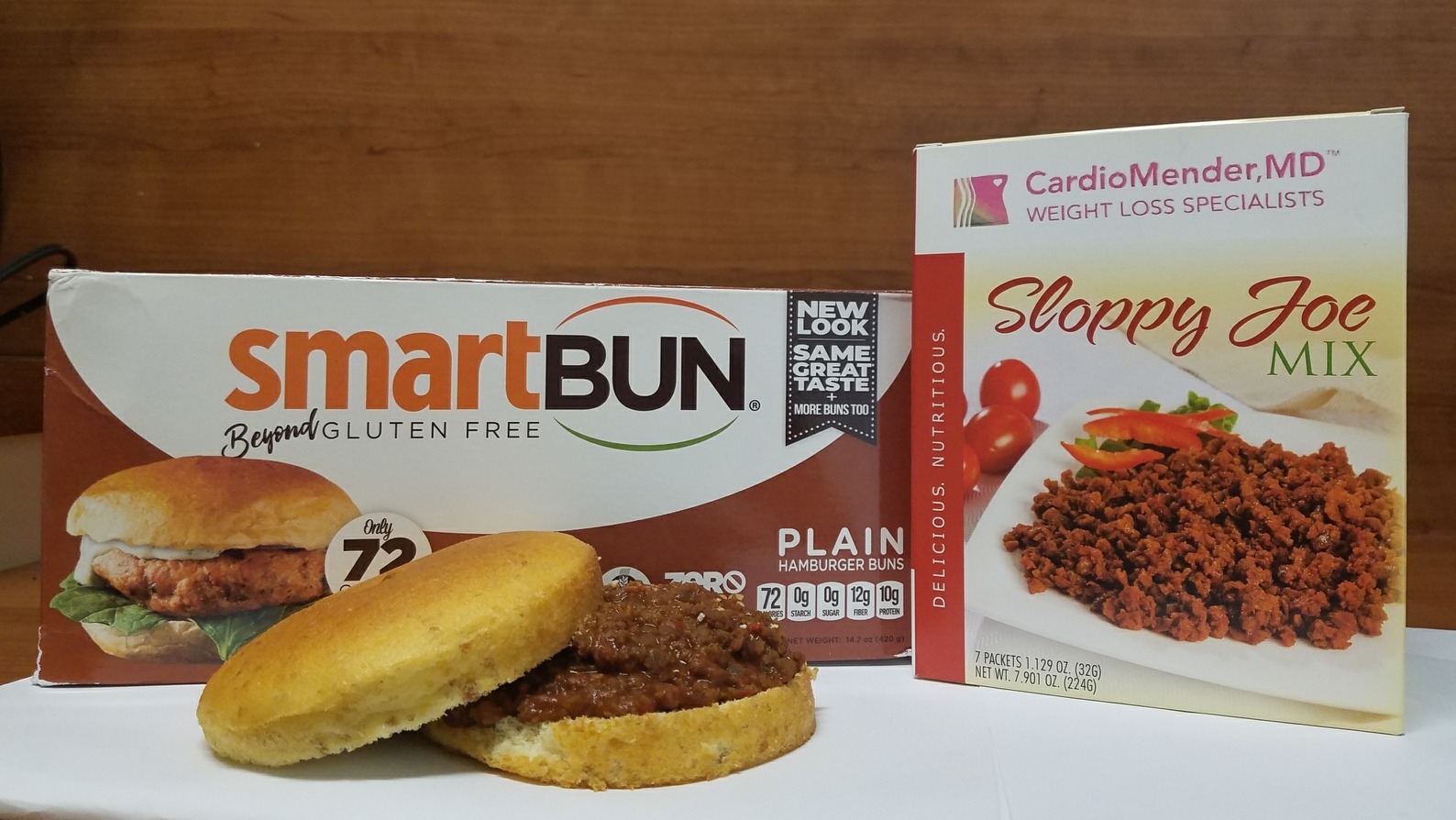 Check out the Doc's many healthy recipes that will help you stay on track!
Get Delicious Healthy Recipes Weekly! Sign-Up Today!