Diets don't work.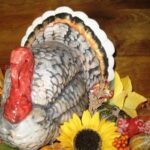 Can your diet plan survive the holidays?
My patients consult me year round wanting to 'go on a diet'. My response, 'Diets don't work'.   Beginning Thanksgiving and through the New Year, our focus on proper diet and fitness fades, and many of us usher in the season with holiday parties instead of focusing on health and fitness. To achieve sustained weight loss, 'You've got to live it'!
To achieve sustained weight loss, 'You've got to live it'!
People often plan to make-up for holiday eating with extra exercise to maintain fitness and achieve weight loss – but that's a losing battle.
The 'holiday spirit' consumes more of our free time and limits our ability exercise and plan meals. The season increases reliance on foods prepared by others, especially manufactured 'treats', resulting in diets rich in refined carbs, unhealthy fats and excess sodium.
Many of these foods create cravings, and although 'we enjoy them in the moment' they sabotage weight loss and fitness efforts because they lead to over-eating and weight gain.
Implementing a nutritionally balanced diet puts us in control of food – even over the holidays. This facilitates acute weight loss and is critical to achieving sustained weight loss. Exercise is also important in maintaining weight loss, overall fitness, and good health but it's not a substitute for planning meals and eating and living a balanced diet.
To learn more about how to set up long term success especially around the holidays, see my Thanksgiving Day Tips*.
Happy and a Healthy Holiday Season!