Weight Reduction = Tax Deduction
According to Thomson Reuters 1040 Checkpoint Handbook, you can deduct the cost of a "weight loss program as treatment for a specific disease diagnosed by a physician such as obesity, hypertension or heart disease."* Ask us for documentation that you may be able to use if you qualify.**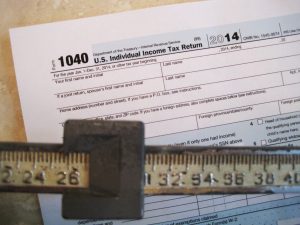 The deduction is part of your itemized medical deductions.**

We know for a fact that being overweight increases the likelihood of having type-2 diabetes, stroke, high blood pressure, high cholesterol & triglycerides (undesirable fat in the body), heart disease including heart attacks, sleep apnea and certain forms of cancer. Many of the above conditions can be reversed and/or prevented by maintaining a healthy weight. The solution is not only to lose weight; it is essential to be able to keep it off.
Due to the addictive nature of certain foods that create cravings, it is most important to implement a strategy to keep it off! At CardioMender, MD we have that safety net solution and that is our maintenance program. Even if you do not qualify for the benefit of a tax deduction, at CardioMender you will get the all of the benefits of sustained weight reduction, if you chose to take advantage of our safety net. Weight loss in Weston, Pembroke Pines, Davie, Miramar, Cooper City, and beyond can be achieved through our comprehensive program.
Make yourself a priority, the best investment that each of us can make is in our health, happiness, appearance, self-worth and overall wellbeing.
The reality is "Medicine is NOT healthcare. Food is healthcare, Medicine is sick-care." ***
You've got to live it! CardioMender, MD Weight Loss Specialists
Sources:
*The full paragraph reads "Weight loss program (but generally not food) as treatment for a specific disease diagnosed by a physician (such as obesity, hypertension or heart disease). Fees paid for membership in a weight reduction group, as well as fees for attendance at periodic meetings are deductible. Membership dues in a gym, health club or spa are nondeductible but separate fees charged there for weight loss activities are deductible. Nondeductible: Cost of a weight loss program if its purpose is to improve appearance, general health or sense of well-being."

** Disclaimer: Nothing on this website should be viewed as tax advice nor is any information on this site intended to be used for the purpose of state or federal tax penalty protection. We recommend and advise that you consult your tax consultant and/or accountant in preparation of your tax returns.
*** FoodMatters.TV