Now that we've given thanks and the holiday season is in full swing, it's a critical time to stay focused. The temptation and pressures that come with this season, such as shopping and holiday celebrations, can create setbacks in our weight loss goals. However, with the right outlook, some willpower and a few tips for staying focused, we can achieve our weight loss goals this holiday season.
The truth is many Americans gain a lot of weight during the holiday season. Some publications assert that the average weight gain is 5-7 pounds, but this is disputed. The New England Journal of Medicine reports that "Since this gain is not reversed during the spring or summer months, the net … weight gain in the fall and winter probably contributes to the increase in body weight that frequently occurs during adulthood." Medical research indicates that those who are overweight at the start of the holiday season gain the most weight during this time.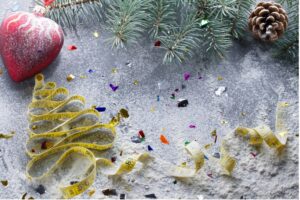 Tips for Staying Focused to Achieve Your Weight Loss Goals
Exercise in the morning
After a long day of work, shopping and getting your home ready for the next holiday gathering, the last thing on your mind is working out. Exercising in the morning can be a great way to help you stay on track since you won't have any excuses to fall back on, such as being too busy or too tired.
Starting your day with exercise can help wake you up and leave you feeling energized, ready to take on the rest of your to-do list. It also works wonders on your mental health, leaving you feeling more focused and productive.
Focus on what you can eat
Focus on the foods in your meal plan that you can eat rather than concentrating on what foods you need to cut out of your life. This will motivate you to come up with recipes you enjoy while sticking to your weight loss goals.
CardioMender, MD's Pantry and online store also offer many foods that you can enjoy while staying true to your weight loss program. Or check out Doc's many healthy recipes online to help you stay on track. 
Listen to your body
Listening to your body is one of the best ways to lose weight. Research suggests that mindful eating can contribute to weight loss and a healthier relationship with food. Only eat when you're hungry. If you find yourself in the pantry scouting out food, take a minute to consider whether your body really needs nourishment or if you're just trying to pass the time. 
Keep track of your progress
Keeping track of the progress you have made can be a huge motivating factor in your weight loss journey. You can do this by keeping a journal or taking photos. When you feel discouraged or need a boost, look at your journal or photos to help remind you how far you've come in your weight loss journey.
Try to avoid stress and pressures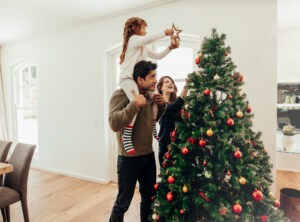 During the holiday season, many people can encounter stress when it comes to preparing meals, overindulging in spending, cleaning, and hosting parties. These stressors can cause overeating and falling off of your weight loss plan. It is important that you focus on your own needs so you can avoid getting caught in a whirlwind of stress. This could mean having time alone, sleeping in on the weekends, or having your family help out with errands. 
At any time of the year, losing weight and keeping it off can be very difficult, but the holidays are an especially high-risk time. By focusing on your goals with these tips, you can cultivate healthy habits during the holiday season and stick to your weight loss plan.
At CardioMender, MD, we are here to support you during the holiday season. Your health and wellness mean everything to us. Find a solution to achieve a healthier lifestyle today!