They're not just for salads! Our ultra premium Extra Virgin Olive Oil (EVOO), flavored Olive Oils and high quality, low-sugar Balsamic Vinegars are excellent examples of how a balanced diet containing quality foods and condiments may help maintain your health. Curious to know more?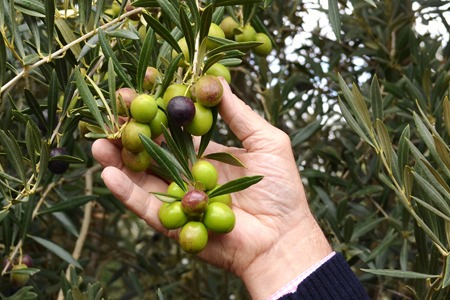 Ultra Premium Extra Virgin Olive Oils
CardioMender, MD recommends a balanced diet rich in whole foods as an excellent source of readily available vitamins, minerals, antioxidants and nutrition. Vitamins and nutritional supplements, however, are often recommended as well, because our (Western) diets lack many essential nutrients and typically contain an abundance of prepared processed and refined foods that lack many of the essential nutrients we need in order to maintain and preserve excellent health. Processed and manufactured foods are stripped of their nutrients and must be fortified, generally in an inadequate fashion, while refined foods are typically high in pro-inflammatory Omega-6 fats, sodium, high glycemic index carbs and low in fiber.
In general, nutrients from foods are better absorbed and utilized by the body compared to those from vitamins and nutritional supplements. The need for nutritional supplements can be minimized by selecting a balanced diet with high quality whole or minimally processed food. The food must also be esthetically pleasing and taste good, otherwise over time we will not choose it.
Potential Health Benefits of Olive Oil
Olive oil has been part of the healthy Mediterranean diet for years. In-depth research on olive oil has revealed its many potential health benefits including the decrease in a number of risk factors for chronic diseases. Some of the risk factors improved with olive oil consumption are:1:
Oxidative stress on the body
Blood sugar control
Inflammation
Formation of blood clots
Body weight
Blood pressure
We will elaborate on this list in an upcoming article. You may be surprised at all of the health benefits of high quality Extra Virgin Olive Oils.
Why choose CMMD Ultra premium Extra Virgin Olive Oil?
Each crop of olives is unique and, like grapes selected to make wine, olives are chosen for their flavor and each crop contains unique micronutrients and varies widely in polyphenol antioxidant content. Unlike wine, olive oil deteriorates over time and its antioxidant content deteriorates relatively quickly, especially if not handled properly. It is important to choose cold pressed extra virgin olive oil that is fresh and preserved and handled properly.
A UC Davis study2 looking at the commercial olive oil industry revealed how corrupt the industry is. This study shows many examples of how the industry substitutes and blends cheaper, lower quality oils, which bastardizes their products. Additionally they often use olive oil that is old and has oxidized and broken down. These are examples of unscrupulous food industry practices aimed at cutting costs and maximizing their profits but NOT our health.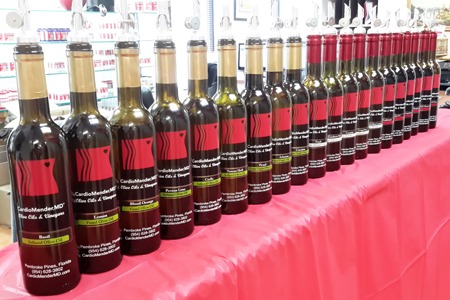 CardioMender, MD's Extra Virgin Olive Oils (EVOO) have been selected because of their superior flavor and especially high polyphenol antioxidant levels, as well as the fact that they are a good source of monosaturated fats which help maintain optimal health. Our ultra premium EVOOs are accompanied by a chemical analysis* that objectively measures and guarantees the freshness, purity and polyphenol antioxidant content at the time of harvest. Our olives are selected and harvested at their peak, crushed within 4 hours and then stored to preserve optimal freshness. We will only purchase limited quantities at a time and maintain a small inventory to ensure that we provide only the freshest and highest quality olive oils.
I urge you to sample our olive oils and determine which ones you like. Just like fine vintage wines, once some are sold out, they may be gone forever, only to be replaced by a fresher unique alternative. You can be sure that whatever olive oil you purchase from us will have superior freshness and taste, and we have the chemistries to prove it!
CardioMender, MD Premium Balsamic Vinegars are unique because they have superior flavor, are a great source of naturally occurring probiotics and have a low sugar content in contrast to other balsamic vinegars. Our balsamic vinegars are a good source of polyphenol antioxidants and, like our extra virgin olive oils, help maintain and optimize health, in conjunction with a balanced whole food diet and exercise, while enhancing the flavor of almost any dish.
Not Just for Salads!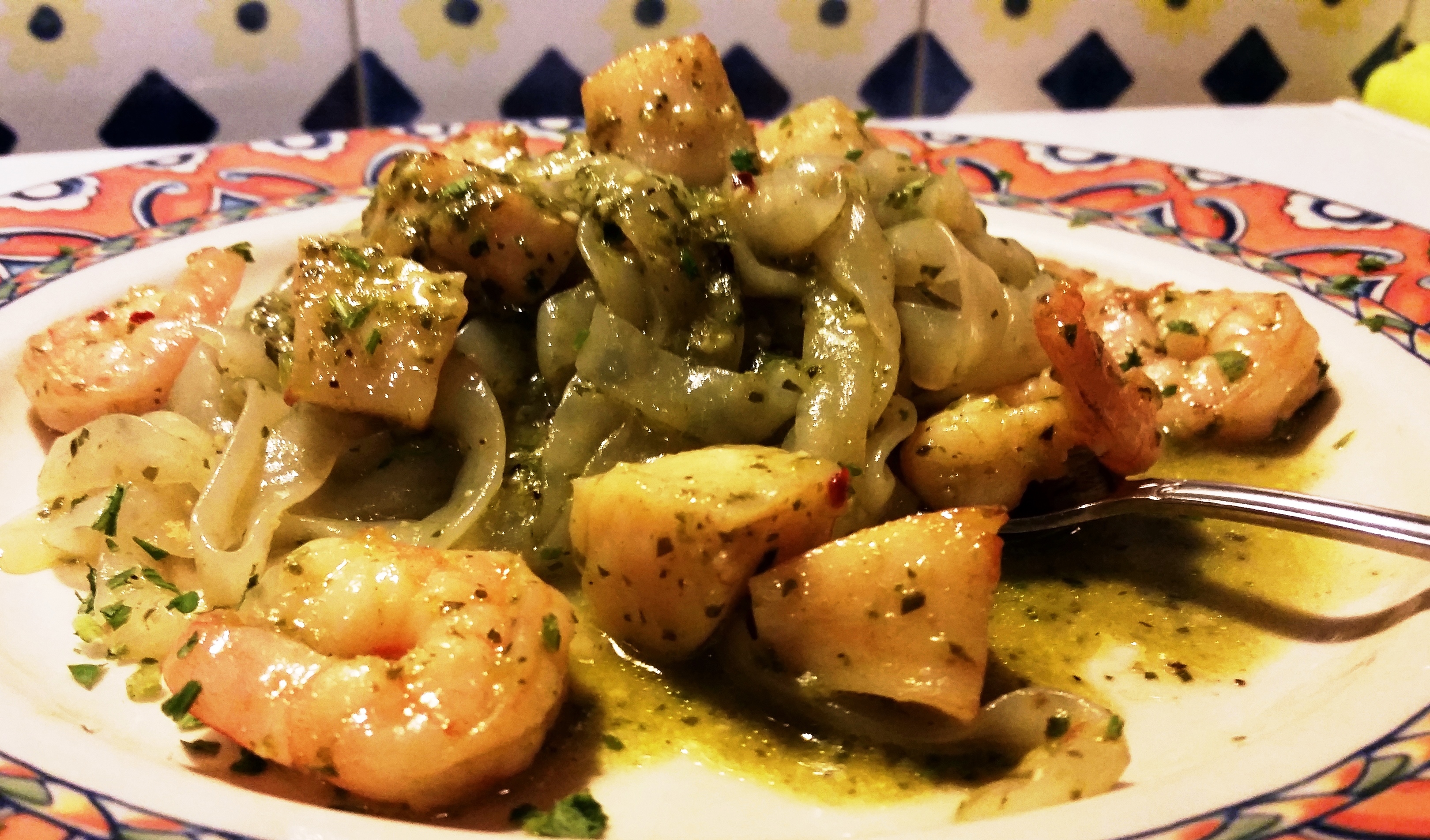 CardioMender, MD Ultra-Premium Olive Oils and Balsamic Vinegars are not just for salads. They can be used as marinades, such as in Doc's Island Conch Salad. You can use them as flavor enhancers as featured in Doc's Roast Pork Loin with Black Cherry Balsamic Reduction. Try the Black Mission Fig Balsamic in a cup of Greek yogurt, or add your favorite Flavored Balsamic Vinegar to 8-10 ounces of sparkling water to make a uniquely, refreshing bubbly treat!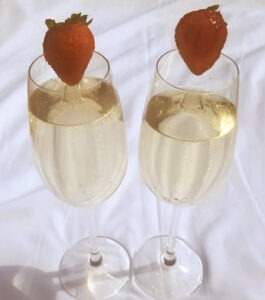 They are a complement to almost any meal. You've Got To Live It!
*available in our center
† The information and statements included in this article have not been evaluated by the Food and Drug Administration. You are advised to consult your healthcare and nutritional professionals for your individual medical and nutritional recommendations. This product is not intended to diagnose, treat, cure, or prevent any disease.
Footnotes:
1. 1. Flynn, Mary M., Associate Professor of Medicine, Clinical, Brown University, http://medfooddiet.com/extra-virgin-olive-oil-and-health/
2. Frankel, E. N.; Mailer, R. J.; Shoemaker, C. F.; Wang, S. C.; Flynn, J. D., "Tests indicate that imported 'extra virgin' olive oil often fails international and USDA standards" – UC Davis Olive Center, July 2010.