Dessert
Doc's Pie Crust
Ingredients
1-1/2 Cups CarbquikTM, spooned into measuring cups
2 packets Splenda (4 tspn)
½ Cup olive oil
3 T. vanilla RTD – CardioMender, MD Ready to Drink Vanilla Drink
Directions
Combine CarbquikTM and Splenda in a mixing bowl and mix well with a spoon.
In a separate cup or bowl, combine olive oil and RTD, and mix well with fork.
Pour liquids all at once into dry ingredients and blend thoroughly.
Dump into pie plate and push into place with fingers,creating an even crust.
Prick crust all over with a fork and bake 400° for 12 min.
Use this crust recipe to make Doc's Cheesecake with Homemade Pie Crust. You won't believe it's a diet recipe for cheesecake!
Enjoy!
For more information about CarbquikTM, click here. We sell CarbquikTM in our pantry at our Pembroke Pines location.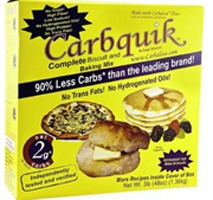 Check out the Doc's many healthy recipes that will help you stay on track!