Dessert
Doc's Tropical Banana Pound Cake
Ingredients:
3 1/2 Cups CarbquikTM baking mix (available in our office pantry), spooned into measuring cup, not packed.
Either 1/2 cup Whole Earth Sweetener (blend of Stevia & Monk Fruit) OR 24 packets Truvia
1/8 teaspoon salt
1 teaspoon cinnamon
3/4 cup extra virgin Olive oil
1 teaspoon vanilla extract
6 large eggs
2 packets Tropical Banana Pudding Mix from CardioMender, MD
Directions:
Preheat oven to 350 degrees.
Grease angel food pan or 12-cup Bundt cake pan using PAM spray and dust with CarbquikTM.
Prepare pudding per directions on packet.
Mix together oil, eggs and vanilla.
In a large bowl, mix together all dry ingredients.
Add oil, eggs vanilla mixture to dry ingredients, then add pudding. Beat all on low speed 30 seconds, scraping bowl frequently.
Beat on medium speed 4 minutes, scraping bowl occasionally.
Pour into prepared pan.
Bake 40-45 minutes or until toothpick inserted comes out clean.
Turn pan upside down onto wire rack or serving plate.
Remove pan, and allow cake to cool.
Enjoy!
[/vc_column_text]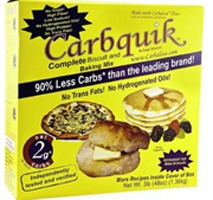 For more information about CarbquikTM, TM in our Pantry at our Pembroke Pines location.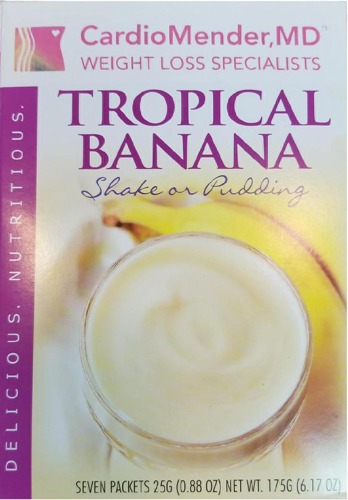 For more information about our Tropical Banana Pudding, click here. We also sell this pudding in our Pantry.