To get rid of belly fat, follow these clear-cut steps that are known to work.

The first step is to take a realistic look at where you are and establish your goal for where you want to be.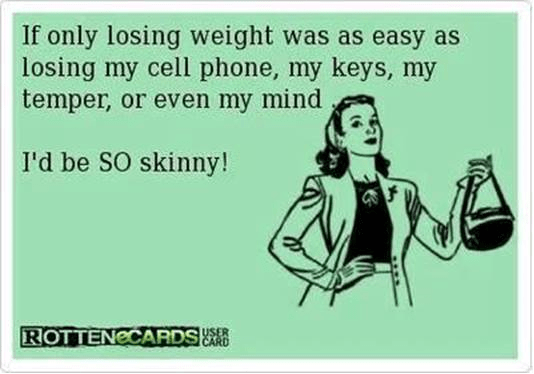 Knowing where you are today and setting a goal is the first step. The goal should be to reduce your waist circumferences (not your pant size). If you don't know your waist size, with a tape measure, measure your waist between the lowest rib and the top of the hip bone, at the belly button, or at the narrowest point of the midsection. An alternative measurement is the waist to hip ratio (WHR). Medical studies have shown that there is an increased risk of heart disease, Type-2 Diabetes, cancer and all-cause mortality in people with belly fat above specific limits. To determine if you are at increased risk or have a healthy waist, compare your waist size to what we know puts you at a higher risk:
Women with waist sizes over 35" (or WHR equal to or over 0.95)
Men with waist sizes over 40" (or WHR equal to or over 0.86)
How far away were you? How many inches do you need to lose? If belly fat is what you want to get rid of, then this is an important measurement to determine when you are approaching your goal.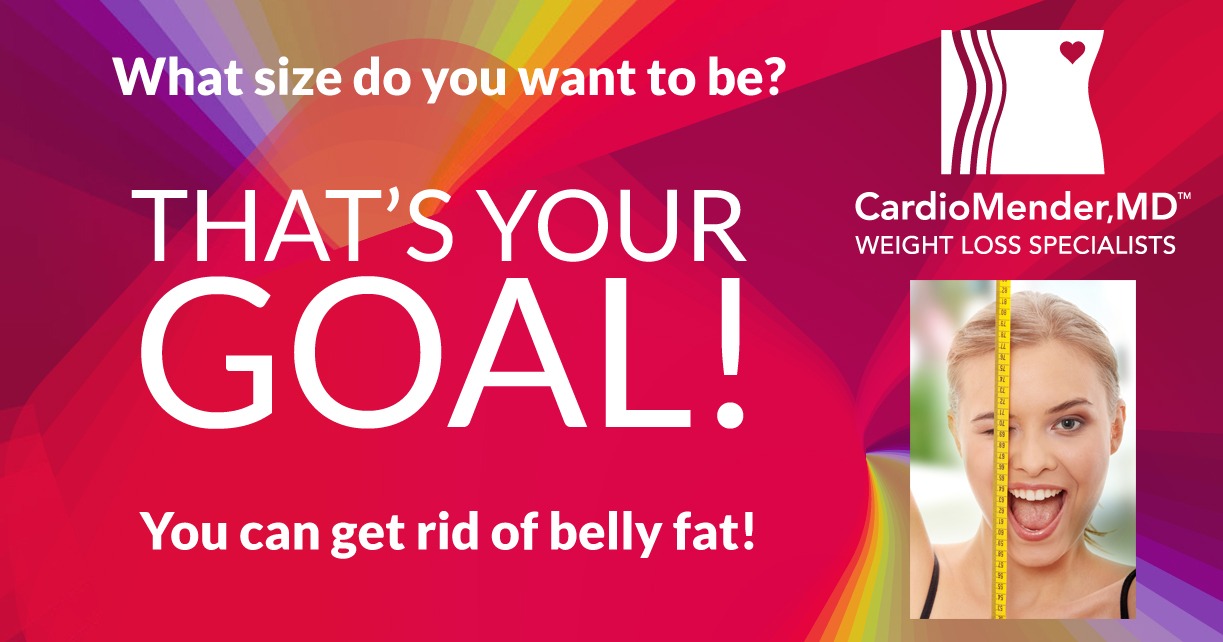 Keep in mind that being overweight is also associated with certain health risks and reduced longevity. Generally speaking, limiting calories and increasing activities lead to a reduction in belly fat but the devil is in the details.
These are the diet recommendations for how to get rid of belly fat:
Select Your Foods Carefully with Fat, Calories, Carbohydrates, and Glycemic Load in Mind
If you want to know how to get rid of belly fat, a proper diet is essential. Choose whole fresh foods (not manufactured) that are calorically less dense, high in fiber and water and low in fat and sugar.
Low glycemic veggies  – These generally contain more fiber i.e. broccoli, cauliflower, spinach.

Try filling half your plate with them.
No one has ever gotten fat on broccoli.
Great source of antioxidants, low glycemic veggies help the body maintain optimal health by assisting in neutralizing the effects of metabolic stress from free radicals. Otherwise, accelerated aging and undo wear and tear on our bodies is likely.

Enjoy some of this site's delicious weight loss recipes including Doc's Cauliflower Crusted Pizza, Diet Green Gazpacho, Krispy Kale Chips, Doc's Roasted Cauliflower and Portabella Mushroom Soup, etc.

Low glycemic fruits  – Try fresh blueberries, raspberries or a small apple, or try Doc's Blueberry Passion Cooler, refreshing and loaded with antioxidants. Limit daily portions and portion sizes, as prescribed in your personalized nutrition plan.
Remember fruit contains fructose which when consumed in excess leads to increased belly fat.
Beans – When eaten in moderation, beans actually can reduce the glycemic index of a meal.
Lean proteins – Including chicken, turkey breast, fish, and tofu (preferably organic).
Low glycemic whole grains
Low-fat dairy
In moderation nuts and seeds, avocado or olive oil.
The Centers for Disease Control and Prevention say the best foods for weight loss are those low in energy density, or calories per gram. Include moderate amounts of healthy fats from nuts and seeds, olive oil and avocado oil.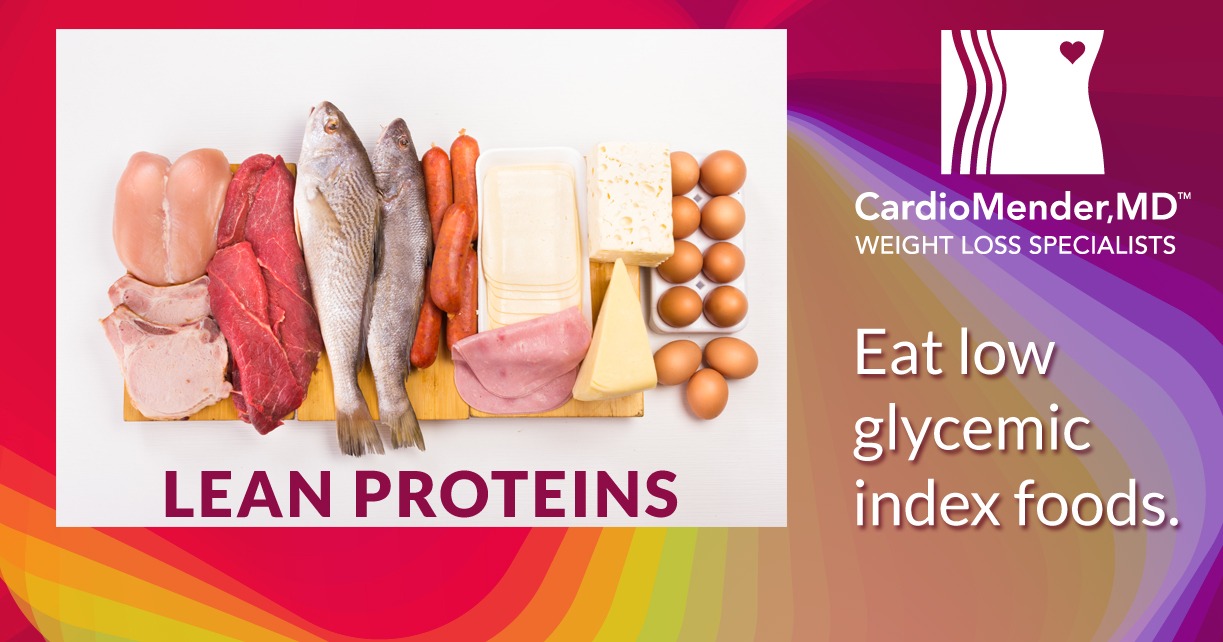 Continuing to eat the following foods in excess is NOT how to get rid of belly fat.
Starchy vegetables i.e. white potatoes, corn (including popcorn), carrots, peas, lima beans and beets
High glycemic fruits, i.e. pineapples, mango, watermelon, bananas
White: bread, pasta, rice and potatoes
Processed foods and sweets (anything made in a factory and not directly taken from a plant), cookies, candies, soda
Hydrate as much as you can.
Drink more water. Shoot for a gallon per day.
Consider putting a water app on your smart phone.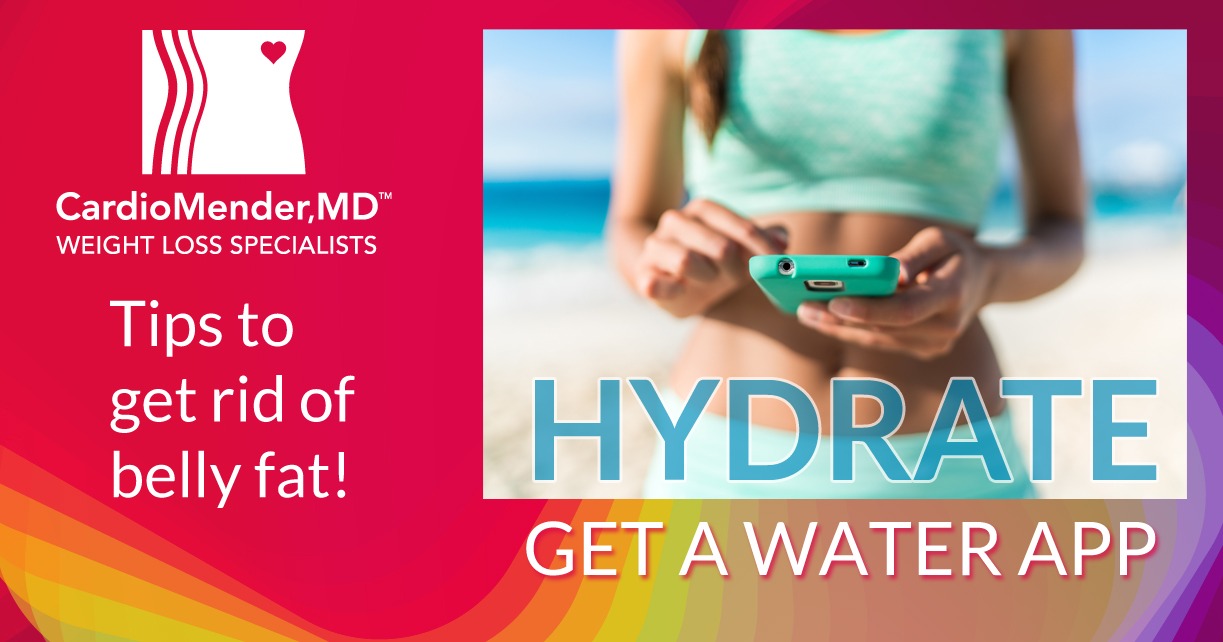 Avoid drinks that have a high glycemic index.
Skip Soda
Limit or skip fruit juices. Eat the whole fruit instead.
Awareness of your diet habits.
Knowing how to get rid of belly fat is a learning process.
Be conscientious of what you're eating and be more in touch with the downstream effects of your food choices.
Avoid Processed and Prepared Foods. There's no way to know what you're eating if the ingredients and nutritional information aren't provided.
Check the labels and review the nutritional facts. Avoid high carb, high fat processed foods. They are typically loaded with high glycemic carbs, pro-inflammatory fats (Omega-6's) and sodium and low in fiber and healthy fats such as Omega-3 fatty acids and monosaturated fats such as olive oil.
If a product is 'fortified', avoid it; it's processed. Foods that are' fortified' have essential nutrients and many other beneficial ingredients removed during their processing.
If you see a lot of carbs, particularly in the absence of fiber, or ingredients you simply don't recognize, avoid it like the plague.
Mindless Eating vs. Conscious Eating: Get in touch with the possibility that you may be eating without being aware of it. Are you one to pop something into your mouth while preparing a meal or while walking through the kitchen? Eating carbs like candy or pastries is something people might not consider snacking or even eating. Being conscientious of what's going in your mouth, at all times, is a critical tactic for how to get rid of belly fat.
Attempt to slow the pace of your meal or snack and enjoy every bite.
Get Physical
Exercise of all types is better than sedentary behavior. Read Dr. Young's article to see current recommendations for exercise.  
Taking 10,000 – 15,000 steps per day has been shown to prevent weight gain. Try putting a step counting app on your phone or getting a commercial step counter.
Both moderate aerobic exercise and strength training have been shown to reduce belly fat.
Bulking up with muscle helps, since muscle consumes more calories than fat.
Avoid using the elevator and take the stairs.
Limit driving.  Don't look for the nearest parking space.
Limit TV and computer time and add more physical activities.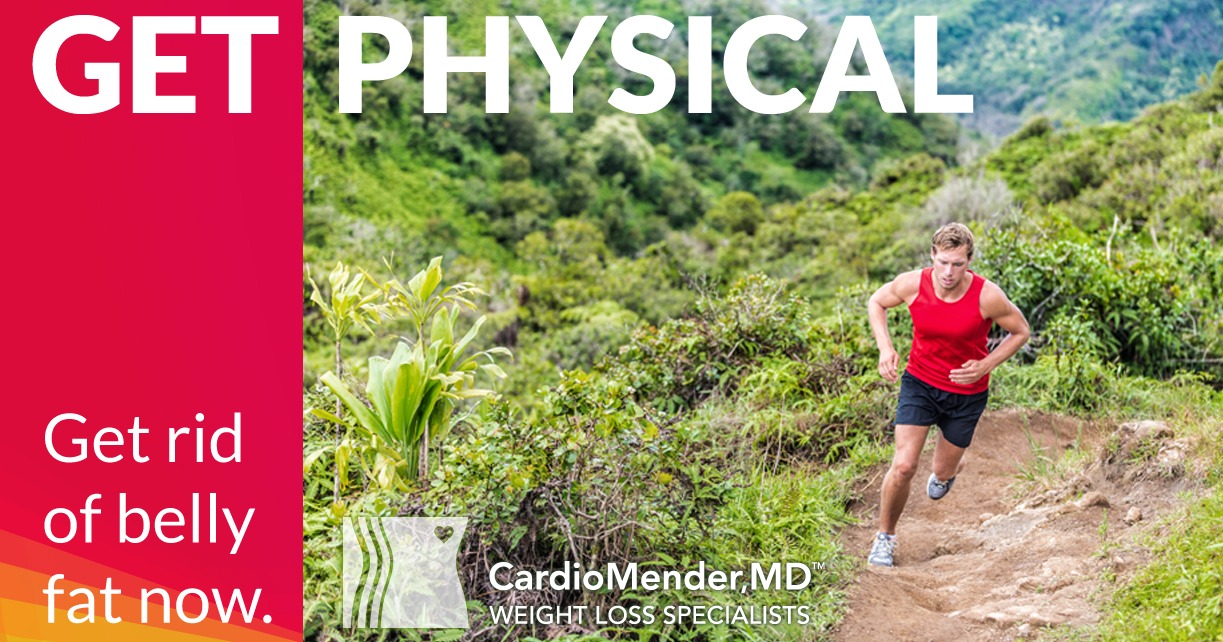 Reduce Stress
Both exercise and yoga have been shown to reduce stress.
Taking time to do the things you enjoy is important for your health, but don't pick a hobby that will get you even more stressed out or make you more hungry.
Reduced stress leads to lower cortisol and reduced belly fat.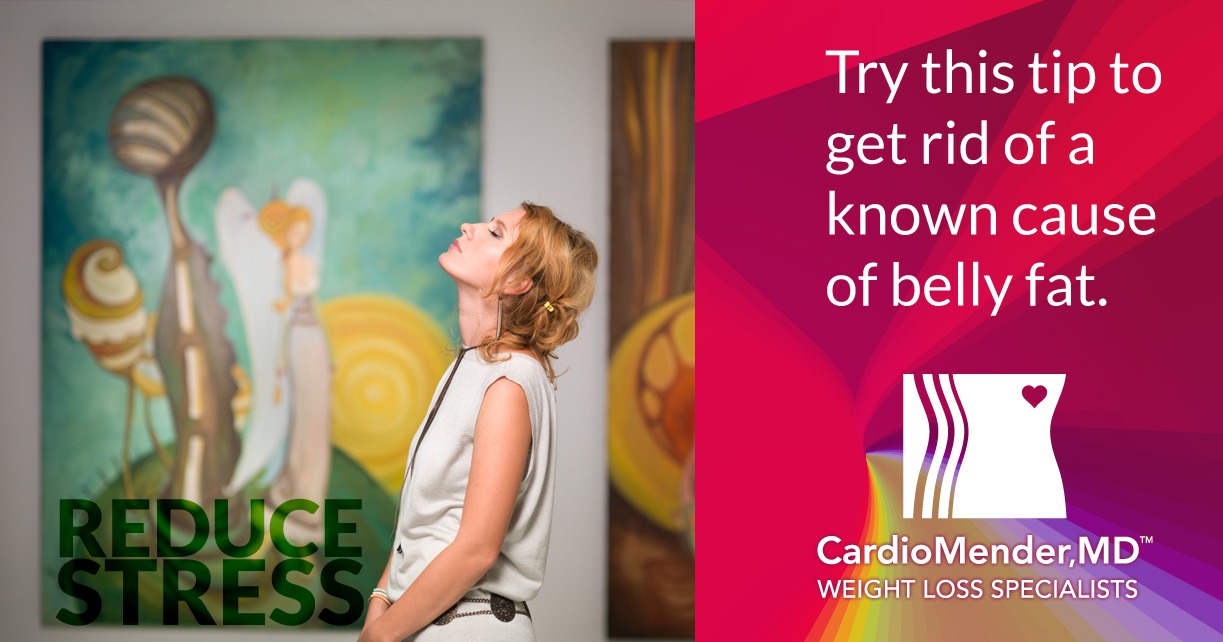 Sleep well
Try to get at least 7 to 8 hours of sleep for optimal health and wellness.
If you have any questions about how to get rid of belly fat, contact us on our Facebook Page, through Twitter, or ask us here.  Make sure you read our other articles on how to lose belly fat and about the causes of belly fat.
CardioMender, MD Weight Loss Specialists is South Florida's most trusted medically supervised weight loss program. We provide customized, safe, rapid weight loss and the means to keep it off. At CardioMender, MD a doctor is ALWAYS available. Start losing weight today, under the supervision of Chief Medical Officer Barry H. Schiff, MD, a 32-year veteran Board-Certified Cardiologist.
Shop CardioMender MD's online store for delicious items that can help lose weight in a healthy way.
† These statements have not been evaluated by the Food and Drug Administration. Our products is not intended to diagnose, treat, cure, or prevent any disease.
One last thing. Don't dabble in change, embrace it:
You've Got to Live It!TM