Halloween can strike fear in many adults, but not because of the horror houses, haunted hayrides and scary movies. For people who have been working hard on their weight loss journey, the holiday that celebrates with candy can be frightening. Read on to discover the best ways to celebrate and lose weight so this season is not so spooky.
Stay Committed and Accountable
The most important tip we can provide is to stay committed and hold yourself accountable. Doing this sets you up for success. Don't get tricked by temptation! You know what foods you should and shouldn't be eating. When you fully commit to your weight loss program, which is also your ticket to wellness, you will see the results you're seeking. Every day you are one day closer to your goal weight. Don't let this spooky holiday ruin that for you.
As for accountability, be honest with yourself. It's not your ability that determines success; it's your accountability! Keep a food journal to be accountable for every bite you consume, so you don't unintentionally trick yourself. Remember we are just a phone call away for guidance and support when you are in need. 
Treat Yourself to Prepaid Visits
If you have been slacking on scheduling visits, try treating yourself to prepaid follow-ups and save money at the same time! Paying in advance for visits reinforces commitment. Having already paid for your visit will  motivate you to actually come in and not reschedule or make an excuse. 
Achieve Long-Term Results with Weekly Follow-Ups
Many individuals find themselves swinging back and forth between being overweight, getting thinner, and then regaining the weight. Much of this comes from fad diets and short-term exercise programs. Getting the weight off and keeping it off requires a consistent, long-term plan and continuous support, and that's what our clinic provides.
At CardioMender, MD we guide our clients through each step of their weight loss plan, which requires regular weekly visits for quick, healthy weight loss and sustained results. These one-on-one visits allow us to monitor your weight loss progress, and other important health factors.  
Regular weekly follow-up visits at CardioMender, MD is extremely important in your weight-loss journey. Patients who regularly keep their follow-up visits almost always lose more weight quicker than those who skip their follow-ups. These weekly visits will also help you sustain your weight loss efforts for the long term. 
We Are Here For You
Regular weekly follow-up visits provide motivation, coaching, reinforcement, inspiration, encouragement and focus. When you consistently lose weight each week, we're there to celebrate your success with you! Celebrations inspire positive feelings and help solidify a change for the long haul. Having the support system that CardioMender, MD provides will make your weight loss journey more enjoyable.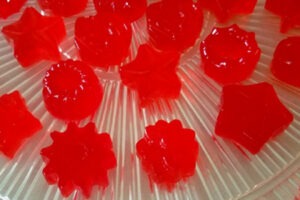 Whether you are ready to start or maintain your weight loss effort, we have healthy recipes for you! Don't let this Halloween scare you. We have delicious (and healthy) recipes that will satisfy your sweet tooth this Halloween! Check out Doc's Gummy Candy recipe here.
CardioMender, MD's Pantry and online store also offer many treats that will satisfy your sweet tooth and help you along your weight loss program.  
Employ these tips, and you will certainly achieve a lifetime of successful weight loss!