Eating healthy should be part of your regular daily routine. Living a healthy lifestyle not only helps prevent chronic diseases and long-term illnesses but also gives you more energy, makes you more positive, and helps you live your absolute best life.
You've hit your goal weight and are ready to embrace a healthy lifestyle moving forward. Our New Lifestyle Maintenance Program will be your solution to keeping the weight off for good and allowing you to live a healthy lifestyle, long-term.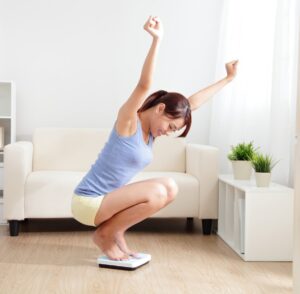 New Lifestyle Maintenance Program
CardioMender's New Lifestyle Maintenance Program is an individualized lifestyle solution developed and centered around each patient. This is so that you are able to maintain your weight loss and optimal health based on your specific circumstances and preferences. Once you reach your goal weight and complete our two to three-week Transition Program, you can begin your New Lifestyle Maintenance Program. 
So how can our New Lifestyle Maintenance Program benefit you and help you maintain your weight loss?
Structured program centralized around your schedule
If you've regained weight after successfully losing it, you're not alone. This is a common occurrence that happens to many people who go on fad diets or diet to extremes to achieve exaggerated numbers on the scale too quickly.
With our maintenance program, patients can keep those pounds off for good. Patients who commit to our structured maintenance program have greater sustained weight loss. New Lifestyle Maintenance visits are recommended to occur weekly. Each visit includes:
Weekly Vitamin B12/MIC Injections
Assessment of Weight
Assessment of Body Fat
Measurements of Blood Pressure
Monthly Waist Measurements
Weekly Program Assessment with our Medical Staff
Clinician Consultation upon request or as medically necessary
Periodic Re-assessment of Health Status
Periodic Educational and Informational Materials
Overcome your challenges
Patients who have successfully lost those extra pounds share one common trait: They identified the real reason they were struggling and pushed past it, with the support and guidance of the CardioMender Team.
The biggest challenge of sustained weight loss varies from person to person. Here are a few common challenges men and women face during their healthy lifestyle journey:
Not enough time to manage responsibilities, cook and increase physical activity
Understanding how to eat out and remain on plan
Managing stress at work and/or in our personal lives
Being in social settings around food and making good choices
Having young kids around
Wanting to lose weight faster than is healthy or realistic
Rely on workouts to do it all
Joint pain
Difficulty remaining motivated
Maintaining weight loss isn't easy, and there might be mental, logistical, and lifestyle factors that you may need to overcome to reach your goal. But don't give up! With our Maintenance Program, we can help you identify your biggest challenges and provide solutions to help you achieve your goals and live in balance.
Don't let yourself get too far off track
You've worked extremely hard to reach your goal weight, so don't let yourself get too far off track. If you want to maintain your weight loss long-term, you need to continue to work for it and soon it won't be work – it will be second nature. With continued weight loss support, education, and monitoring, CMMD's Maintenance Program will help you get rebalanced if you fall outside of a 5-pound safe zone.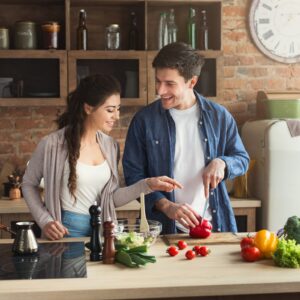 No need to dread your meal plan. You can love what you eat and not gain weight!
Meal plans have long been a staple of the fitness and nutrition industry, providing patients with suggestions for healthy, balanced foods, and timetables to follow. What if we told you that our Maintenance Program can help you Live It! And Love It! in the real world with a meal plan? 
Our nutritional plans are not diet programs. We understand that you want to go out and enjoy life without having to miss out on meals with friends and family. That's why we provide an open meal plan geared towards your specific lifestyle. You'll learn how to avoid the pitfalls of diet programs by managing nutritional challenges with :
Whole-grain carbohydrates and nuts
Managing the glycemic index of your meals
Maximizing your sense of satisfaction from food without the use of prescription appetite suppressants or cravings
Create attainable goals and be happy with the progress you've made
Losing weight shouldn't feel like a chore. Together, we are laying the foundation for a new, healthy lifestyle for you. At CardioMender, MD, we value reflecting on the progress that's been made and setting attainable goals. 
New Lifestyle Maintenance Program is the most important part of your weight loss program in that it ensures you don't gain the weight back, and you remain in excellent health and overall wellness.