Veterans Day is a well-known American holiday that honors all of those who have served our country in war or peace — not only those who are living, but also those who have died — although it's largely intended to thank living veterans for their sacrifices. While this year may look a little different than previous years, there are still ways we can honor our veterans and celebrate this holiday the right way! But first, let's not forget the reason why we celebrate Veterans Day.

History of Veterans Day
Veterans Day was originally called Armistice Day, commemorating the end of World War I. World War I officially ended when the Treaty of Versailles was signed on June 28, 1919. The fighting ended about seven months before that when the Allies and Germany put into effect an armistice on the eleventh hour of the eleventh day of the eleventh month. 
November 11, 1918 was largely considered the end of "the war to end all wars" and dubbed Armistice Day. Congress officially recognized this day as the end of the war, and in 1938, it became an official holiday, primarily a day set aside to honor veterans of World War I. Then World War II and the Korean War happened, and on June 1, 1954, at the urging of veterans service organizations, Congress amended the commemoration yet again by changing the word "armistice" to "veterans" so the day would honor American veterans of all wars.
Win the Battle of the Bulge
Veterans Day offers a great opportunity to teach civilians about the sacrifice service members and their families make year-round. Each Veterans Day, thousands of locations celebrate our nation's current and former service members with special ceremonies, parades, and events. 
However, attending these events, and throughout this holiday season, can lead to ignoring  healthy habits. In order to win the battle of the bulge, we have to apply the strategies that work and not get caught up in the moment with our impulses. If by chance we fall off plan, it is critical to recognize this reality and apply the tools that have worked for us previously. This way, the tragedy is the opportunity to regroup and learn; if help is needed, ask for it. We are here for you.
You might be wondering what fun and healthy things you could be making this year for whatever Veterans Day celebration you will be having. We've got some suggestions for you!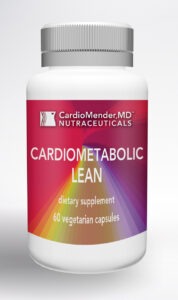 Plan ahead
Planning ahead and having contingencies will keep your Veterans Day and the upcoming Holiday season relaxing and enjoyable. If you are comfortable going places, find out what your hometown is doing to celebrate. If you decide to go to a parade or an event, be prepared to bring your own snacks and stay hydrated. Parades and celebrations can last a while, so bringing healthy snacks will help fight the urge to go to a food truck. 
If you are going over to a friend's house to celebrate , prepare your meal and snacks beforehand or offer to make the group some healthy CMMD recipes. 
You can probably already guess the type of food that will be served at a party, so it's best to pack your own meal that won't cause you to deviate from your nutritional plan. Here are some CMMD, guilt-free snacks you can bring:
Stay hydrated
Hydration is key! Whether you are standing all day on the sidewalk watching a parade or enjoying some quality time outdoors with loved ones, it's easy to become dehydrated. Make sure to have a bottle of water on hand wherever you go! This will also help you say no to any alcoholic beverages. However, if you get the urge for something else, check our Doc's approved beverage recipes here!  
Get creative about staying active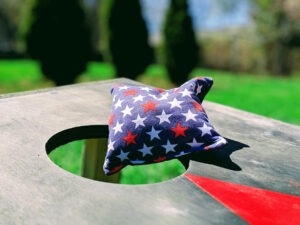 If you can't get a full workout in before the festivities begin, don't stress. There are plenty of alternative ways to stay active on Veterans Day. Chances are you are out and about or hanging out in the backyard at some point, so get a game of catch, cornhole or volleyball going! This will also keep you from mindlessly grazing at the buffet.  
Aim for good, not perfect
Veterans Day is all about thanking and celebrating the sacrifice service members and their families make. You should not let the fear of calories or falling off the fitness bandwagon keep you from having a good time celebrating with your veteran family or friends. 
If you do decide to venture out this Veterans Day, remember to wear a face mask, avoid crowds, and frequently wash your hands. Practicing safe social distancing is crucial at this time. Remember to always follow CDC guidelines whenever possible and stay safe!
Have a happy and healthy Veterans Day from the CardioMender, M.D. team!