Beverages
Doc's High Protein Fruit Smoothie Recipe
Ingredients
1 packet of CardioMender, MD Smoothie Base Mix
8 ounces water
6 frozen strawberries,  or 1 portion of your on plan fruit of your choice
3-5 ice cubes
Directions
Combine all ingredients in blender.
Blend until milkshake consistency.
Drink right away.
Enjoy this refreshing drink that is loaded with 20 grams of protein! The base mix counts as 1 protein. For more information on our CardioMender, MD smoothie products used in
Doc's High Protein Fruit Smoothie Recipe
Choose your favorite flavor!
Click on this picture for information on all the flavors we offer: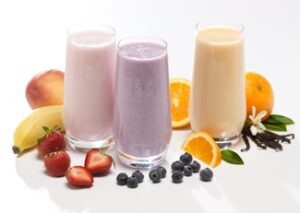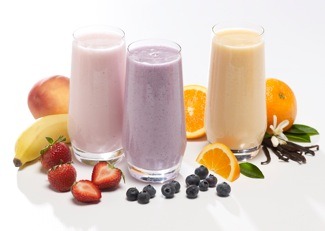 Get Doc's Latest Healthy Recipes Delivered to Your In-Box!