Studies show people who use a weight loss portal have improved weight loss. Recently we introduced our own patient portal, which is integrated into our electronic health records (EHR).

Your care is truly interactive!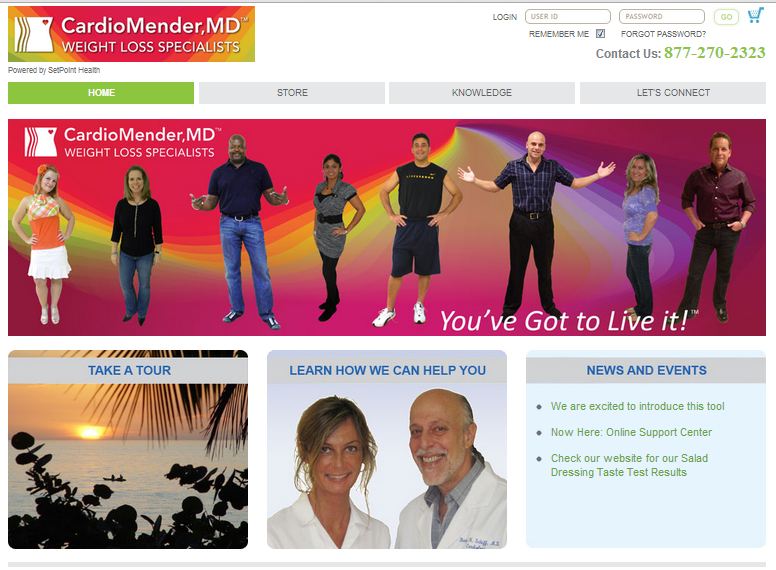 Above is a screenshot of our patient portal home page. Just sign in to begin!
​CardioMender, MD Weight Loss Portal is FREE for our active patients.
For more on this extremely useful tool and for your log-in information, contact our office or ask us on your next visit. You can get to the portal home page here or from our website.