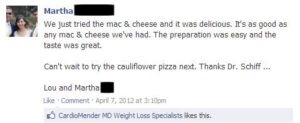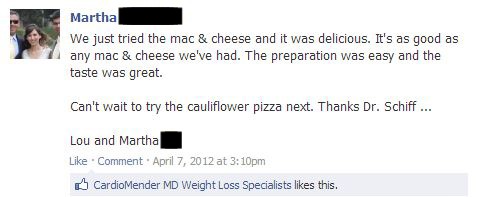 CardioMender Weight Loss Compliment
Martha G. has kind words for Doc's Macaroni & Cheese:
"We just tried the mac & cheese and it was delicious. It's as good as any mac & cheese we've had. The preparation was easy and the taste was great. Thanks Dr. Schiff."
If you would like to try it or any of our other recipes, please click here.