After four years of dedicated service, CardioMender, MD says goodbye to Dr. Young. The CMMD Team and its patients are grateful for Dr. Young's devoted contribution and wishes him the best in all future endeavors.
Felix Baez Alonso, FNP-C, brings years of experience in the medical field. He will deliver to our patients' best practice medical treatment and weight loss strategies as part of a holistic, healthy weight loss program.
Felix is a foreign trained doctor from Cuba with more than 12 years of experience in medical care, specializing in Family Medicine and General Surgery. He has a master's degree in geriatrics from the Superior Institute of Medical Sciences of Havana. While working for Doctors Without Borders and The International Red Cross, he served as a doctor in various countries and speaks multiple lang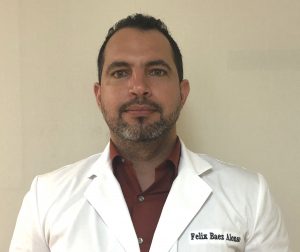 uages.
In 2013, Felix came to the US and worked in a variety of areas of medicine, including as a clinical case manager, research clinical coordinator, medical assistant and phlebotomist. Motivated by his continued desire to help others, he obtained a Masters in Science of Nursing and his Family Nurse Practitioner license. Currently, in addition to his role at CardioMender, MD, he is Assistant Professor of Medical-Surgical Nursing at Florida National University.
Please join us in welcoming Felix.