What is Obesity Medicine?
Most doctors want to help patients lose weight, according to a recent survey, but also admit they have little or no training in weight management and nutrition.
Officially recognized as a disease by the American Medical Association in 2013, obesity now affects nearly 35% of U.S. adults (over 70% of adults are overweight), contributing to heart disease, cancer, diabetes, stroke and other musculoskeletal and vascular problems.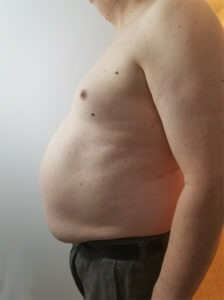 Obesity is a complex disease requiring specialized knowledge to manage effectively.
Many physicians, however, are more comfortable and better equipped treating the problems caused by obesity rather than the disease itself.
The American Board of Obesity Medicine (ABOM) serves the public and the field of obesity medicine by maintaining standards for assessment and credentialing physicians. Certification as an ABOM Diplomate signifies specialized knowledge in the practice of obesity medicine and distinguishes a physician as having achieved competency in obesity care.
The field of Obesity Medicine continues to grow rapidly as the number of physicians who are board certified in obesity medicine now exceeds 2,000 in the United States and Canada. The 2,000 diplomates milestone was achieved as a record 486 examinees passed the ABOM certification test administered in December 2016, including CardioMender, MD's Dr. Allen Young. That makes obesity medicine one of the fastest growing fields in medicine and represents a 31% increase in ABOM diplomates over the previous year.
"As an organization, ABOM is committed to using the certification process to increase patient access to physicians who are qualified to treat this disease," said ABOM Executive Director Dana Brittan. "Eventually, we would like to see an obesity medicine physician in every community across the U.S. and Canada. With today's announcement, we are closer to that goal."
Dr. D. Allen Young, MD of CardioMender, MD Weight Loss Specialists is now Board certified not only in Internal Medicine but also in Obesity Medicine.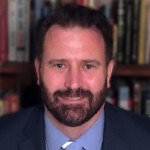 Dr. Young is very passionate about helping his patients to fully understand their medical conditions and the potential complications that being overweight can create. He wants to help his patients succeed with their weight loss program to improve the quality and quantity of their lives.
Certification as an ABOM Diplomate signifies specialized knowledge in the practice of obesity medicine and distinguishes a physician as having achieved competency in obesity care.
The rise in the number of physicians from numerous specialties achieving ABOM diplomate status shows that there is significant interest from the medical community in training in effective treatment options and practical tools for obesity and weight management. ABOM certification also has the potential to add value to hospitals and other medical institutions that want to demonstrate the knowledge and expertise their staff brings to patient care and research.
"The rapid growth of obesity medicine shows physicians increasingly understand that obesity is a disease that directly impacts their patients' health," said ABOM Board Chairman Louis J. Aronne, M.D. "Being able to treat obesity – and not just the diseases it contributes to – is an increasingly important part of clinical practice."
The 486 physicians who passed the most recent ABOM certification exam include internists (174), family physicians (151), endocrinologists (30), surgeons (24), pediatricians (22), obstetricians/gynecologists (20) and gastroenterologists (13), along with numerous other specialists.
ABOM diplomates use their certification in many ways, with some incorporating obesity medicine into their everyday practices and others devoting themselves full time to the treatment of obesity. Furthermore, the number of first-time ABOM certificates issued annually now exceeds those of other fields such as infectious disease, endocrinology and rheumatology.
The CardioMender, MD Team is committed to YOUR sustained weight loss and to each of our patients achieving optimal health and wellness.
The CardioMender, MD Weight Loss Specialists weight loss doctors and team are dedicated to our patients' weight loss as a means of improving their health and well-being, short-term and long-term. Our entire team provides the tools, education and support to achieve and maintain this goal.
If you have been thinking about starting a weight loss program or if you have not been in for a while and have fallen off plan, call us today to help you get back on track.
You've Got to Live It!TM