We've all heard that antioxidants are good for us. We are bombarded by commercials boasting of the health benefits of foods fortified with antioxidants, and the efficacy of skin creams supplemented with antioxidants to battle wrinkles. What we are not told is that when foods are processed, the naturally occurring beneficial antioxidants, fiber, minerals and vitamins are removed. That is why they need to be fortified!
The Benefits of Antioxidants in Your Diet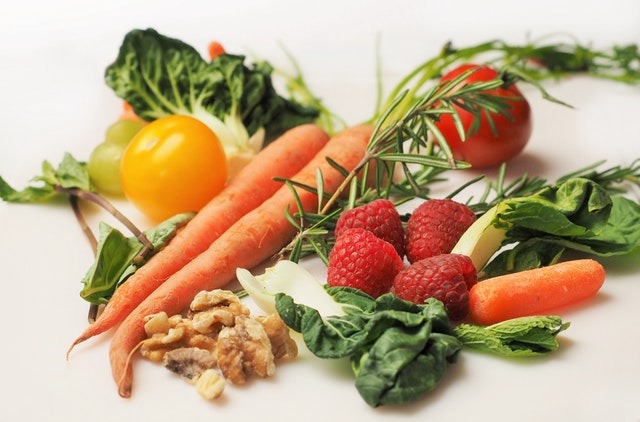 Antioxidants occur naturally in various fruits, vegetables, nuts, legumes, and grains and minimally in meats and animal by-products. Antioxidants support our immune system and are thought to slow down wear and tear on our body's cells by helping us dispose of toxic 'free radicals'. The accumulation of free radicals is believed to accelerate the aging process and has been associated with heart and vascular diseases, cancer, Alzheimer's, and other chronic debilitating illnesses.
Free radicals are generated as a derivative of metabolism but they are also acquired through environmental exposure such as damage to our skin and eyes from sunlight or breathing polluted air or tobacco smoke. Free radical production is also increased in certain disease states such as diabetes.
Antioxidants May Help Keep you Healthy While Losing Weight.
There are a variety of antioxidants that work in unison to help rid our bodies of these toxic substances. It is appropriately stressed in the industry that there are considerable health benefits to eating a varied diet including fruits, vegetables, nuts, and whole grains which are naturally rich in antioxidants, minerals, vitamins, and fiber. It is important to note, however, that there is very limited clinical research providing conclusive evidence establishing the clear-cut health benefits of antioxidant supplements.
Long-term clinical outcome studies need to be conducted, some of which are currently underway. What we do know is that there are health benefits associated with diets rich in antioxidants, minerals, and vitamins derived from a variety of fruits, vegetables, whole grains, and nuts. The book "The China Study"* is an easy reading good review of the scientific evidence explaining the health benefits of a plant-based diet.
So What Do We Recommend?
Avoid processed foods – Processed foods are stripped of their beneficial antioxidants, vitamins, minerals, and fiber and are generally high in sodium, bad fats, calories, and potentially hazardous additives. Choose whole foods that are more nutritious.
Eat more fruits, vegetables, nuts, and whole grains– Choose an assortment of fruits and vegetables that have a variety of colors which will provide a spectrum of antioxidants to help the body more completely dispose of toxic free radicals.
If you need help achieving balance in your diet, you may wish to take pharmaceutical-grade supplements, including CardioMender, MD, Bioflavonoid Antioxidants. If so, it is advisable to consult your informed healthcare provider.
                *"The China Study" by T. Colin Campbell, Ph.D. & Thomas M. Campbell, MD
Start Losing Weight Today!
Speak with one of our weight loss specialists or directly with the founder and Cardiologist Dr. Barry Schiff to learn how our proven physician-supervised weight loss program puts you in control and eliminates your struggle with hunger and fad diets for life.