If you have a Flexible Spending Account (FSA) or a Health Savings Account (HSA), you may be looking for a meaningful way to use those funds before you lose them at year's end. Fortunately, you can put that money to good use and start improving your health today.
Using Your FSA/HSA to Pay For a Weight Loss Program   
If you are dealing with excess weight, hypertension, Type-2 Diabetes, heart disease, or other serious health conditions, it is likely to be medically recommended that you lose weight to improve your health. Therefore, you should be able to use your FSA or HSA funds for a medically supervised weight-loss program. 
If you are interested in using your FSA/HSA funds to cover your medical weight loss clinic services and products, check with your FSA/HSA plan administrator to ensure you have benefits for medically supervised weight loss programs. Individual plans differ, so it is important to verify that you are eligible for reimbursement under your specific plan requirements.
Insurance benefits for weight loss programs typically require a Letter of Medical Necessity (LMN). As a recognized medical practice, CardioMender, MD Weight Loss Specialists is able to provide the supporting documentation your insurance company may require without a referral from your primary care physician. 
Why Should You Invest in a Weight Loss Program?
If you feel uneasy about your current medical situation and want to put your health first, you may be considering getting help. For many people, losing weight on their own and keeping it off can be a constant battle. They either don't know where to start or aren't using the right techniques, which often leads to poor results and eventually quitting. 
Investing in a medical weight-loss program can help you get the results you dream of and allow you to live a healthy lifestyle. Here are some of the benefits of investing in a physician-directed weight-loss program:
Lose weight faster: A guided weight loss program can help you achieve better results faster. You will have help from clinicians who can take away the guesswork.
Guided nutrition helps:

If you're trying to lose weight, you need to be on a nutritionally-balanced food plan. This is where most people struggle with their weight loss journey. With a structured weight-loss program, you will be given

nutritional guidance

so you can better your body and life. 
Lose weight safely:

You want to lose weight safely and naturally. Avoiding food and forcing yourself to do cardio every day is not a safe or sustainable way to lose weight and could be detrimental to your overall health. With a proven program, under the supervision of a Cardiologist, you'll have access to resources and professionals to help you throughout your entire weight loss journey.
Build confidence:

Starting your weight loss journey alone can be intimidating and discouraging. Weight loss programs offer

ongoing weight loss support and education

to help you stay on track, for the long term.
Keep it off:

Our program teaches patients to address the root cause of their weight gain, and through our structured maintenance and support programs, they successfully keep it off.
Get started on YOUR CardioMender, MD Weight Loss Program Today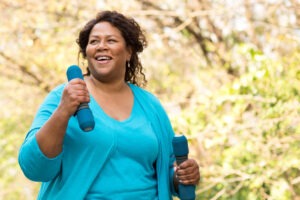 Our Medical Director, Dr. Barry Schiff, and his qualified staff will help you overcome your weight loss roadblocks and achieve sustained weight loss success through a personalized, reliable, science-based weight loss program.
Put your health first this new year with help from CardioMender, MD! Contact us here or call (954) 807-2163.