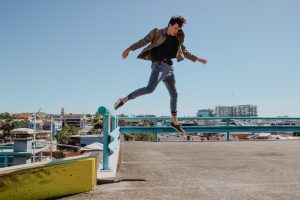 There's no doubt about it: life is stressful. Whether you're dealing with work or personal issues, family and friend problems, or issues with school, there is a lot of stress out there. As you know, stress has a lot of ill effects in the moment. However, what you might not know is that stress has a lot of long-term ill effects as well that can cause problems down the road. That is why taking care of stress and managing it on a daily basis is so important to your health and wellness. 
In this article, we will discuss ways to manage and deal with stress.
When Stress Becomes A Problem 
First, let's start by acknowledging the obvious: a little stress never hurt anyone. But, this adage applies to stress that isn't felt in high quantities, constantly, day after day. Small amounts of occasional stress can help with providing you with motivation to meet deadlines. But if it increases past that, there's going to be problems. 
It is when stress starts to take over your life and thinking that it becomes an issue. If you see physical effects like heart disease, arrhythmia, stroke, diabetes, and high blood pressure, that could be a sign that you are undergoing too much (Mayo Clinic, 2018). If you're experiencing mental health problems like depression, anxiety, and even personality disorders, that could also be a signal of stress (Mayo Clinic, 2018). Additionally, you might experience gastrointestinal difficulties and frequent stomach pains, as well as skin breakouts, hair loss, and sexual dysfunction (Mayo Clinic, 2018). When you start to feel these types of effects is when you know that you need to slow down