One of our healthy recipes include this shrimp salad that is a delicious and refreshing treat!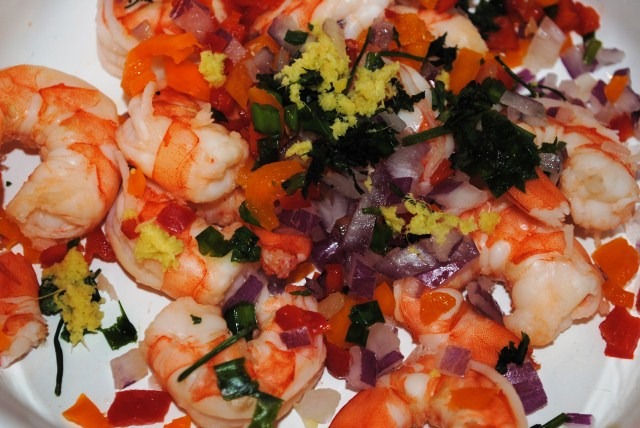 Ingredients
Large cooked shrimp, peeled (a quarter pound will make 4 servings)
Fresh orange, yellow and red sweet peppers, cut very small
1 to 2 slices red onion
Finely chopped chives
1/2 teaspoon grated fresh ginger
Extra virgin olive oil
Sesame oil
Fresh squeezed juice from 1/2 lime
Fresh cilantro, chopped
Vinegar, I combine red wine and white vinegar
Salt and pepper to taste
Red pepper flakes to taste
Directions
Combine all ingredients except for shrimp in a large bowl and mix well.
Stir in shrimp.
Cover and refrigerate for a few hours before serving. Stir occasionally while chilling.